By Nicki Davis
Deciding on the type of catering that will suit your event is really important, so let's look at the pros and cons of buffet style catering and other options. Whilst buffets are a popular choice for organisers as they appear a better value and more flexible option, it's important to understand the different types of buffets and their purpose, to decide if they work for a particular event.
Buffet style catering often means having food stations set up on long tables where guests can view the different offerings and usually help themselves. Foods are usually finger foods, hot or cold, designed to be eaten standing up with perhaps a small plate and/or napkin. This is usually considered the most casual style of meal service and provides for a much less formal gathering suitable for post sports occasions, perhaps for a younger crowd and events on a shorter timescale such as a funeral reception or tea party where the guests can mingle and network.
However, a buffet can also have servers stationed behind the buffet tables serving different dishes to the guests. Depending on the type of event this can be as simple or as theatrical and dazzling as required, with either a simple "one for all" dish or a more extravagant buffet menu. Popular nowadays is to have several different world food styles such as a sushi bar, street food, Thai and Mexican as examples. The theatre is provided with the chefs being able to carve meats at the buffet table and/or explain the intricacies of each dish. This is a great option for events with a pan-global or pan-cultural guest list, and occasions needing to impress.
The Pros: Fewer servers are needed with a simple buffet reception compared to a formal sit down meal, which means you may save money on your catering staff charges although you still need staff to tend to the buffet, and waiters to provide water and wine to the tables. Buffets make it easier and more cost effective to provide guests with a variety of choices, helpful since people have so many types of allergies and dietary restrictions nowadays. This service style also promotes mingling and interacting among guests. By spending on staff serving and monitoring portion sizes you can save considerable monies on not having to provide extra portions plus the staff can attend to the presentation on an ongoing basis so the next group/table feel their visit to the buffet is as special as the first group.
The Cons: Since each table will have to wait their turn to head to the buffet, it may take a while for all guests to receive their food; queues may also form. You also might have to rent in additional chaffing dishes and serving pieces. Guests may have to serve themselves and carry their own plates, which is not particularly elegant. Buffets also require larger quantities of food since people tend to eat more when they serve themselves, which will add to your food costs. Unsupervised guests can ruin the presentation format, pick the favourite dishes which then run out and also make a mess!
So let's consider the alternatives. The perils of bowl food! Bowl food has become fashionable choice on menus over the last few years. It's perceived that guests can sample a range of delicious and complementary mini main courses that can be eaten with a fork while standing, allowing them to carry on networking undisturbed as waiting staff circulate amongst them. In reality, bowl food for a large gathering can be a disaster. Most guests will complain that it's impossible to hold a drink, fork and a bowl at the same time; if the forks are too big (unless you go to the expense of hiring in specially sized forks) they unbalance and fall, casting food over the floor. Even with staff waiting on all sides of the room, some guests may feel they are never reached, especially as waiting trays can only hold so many bowls at one time. Some guests grab every bowl as they go past and some guests only see one all evening. So, yes to a bowl food reception for parties wanting the informality but I suggest from bitter experience, for smaller numbers only.
Finally, the canape reception. They say the best things come in small packages. Opting for canapés not only solves the problem of space, but also gives an opportunity to offer a more varied selection of food to your guests. This said however canapés are very small and are really only used as an appetizer rather than a meal replacement, something to nibble during a drinks reception or to network/socialise after a meeting or before dinner. Like bowl food, it allows guests to freely mingle without a formal sit down set up. However, they are costly to produce so your chef's costs may be higher, more waiting staff may be required and unless made in-house can often be of a disappointing quality.
The gross profit margin I tend to work to (including food costs, staffing and consumables) on a Member's event is 55% which for an external event it rises to 65% . Working closely with the Head Chef before choosing the right delivery method is crucial. From my experience, the served buffet is our preferred option to hit the forecast margin and at the same time, with the right menu, will provide the customer with a variety of foods and a little theatre if required.
In conclusion, whatever form of buffet you decide upon, with diners being more discerning than ever, the key to a successful eating experience will always be the quality and presentation of the food with effective portion control backed up by an impeccable friendly and informative service.
---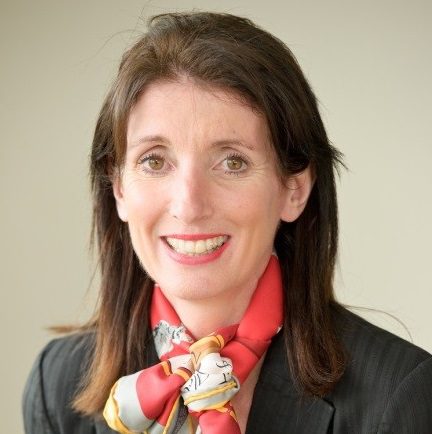 Nicki has spent most of her working life in the sports industry, project managing large scale sports events in Europe. She joined Roehampton Club in 2009 and has been Events Manager there for the last 6 years, overseeing the Club's Social Scene as well all internal and external events at the Club, and more recently Operations Manager overseeing the F&B Operation as well Events. An active member of CMAE she has attended CMAA & BMI International Conferences and is on the MDP pathway.