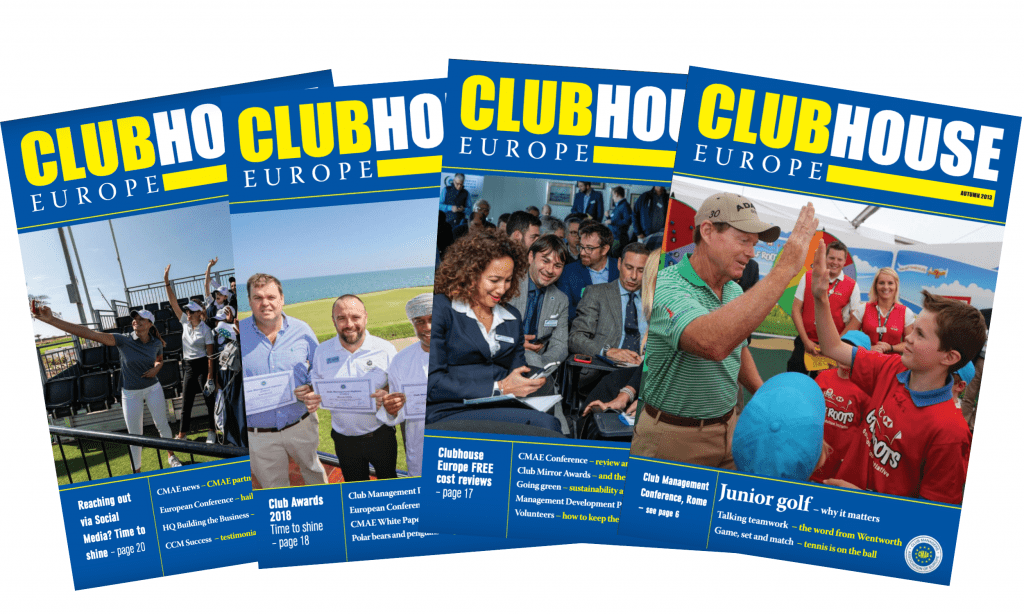 Clubhouse Europe is the official magazine of the CMAE and features all the latest club news along with a number of thought provoking articles from club managers and industry professionals. All members of the CMAE receive a digital copy of the magazine free of charge.
Past Editions
Click here to view past editions of Clubhouse Europe Magazine.
Editorial
Editorial includes featured articles written by CMAE Educators on the core competencies of club management and also case studies from industry experts and club managers on best practice in our industry, highlighting and sharing the success stories from clubs from all corners of our continent and from all types of clubs.
Advertising
For details on advertising in Clubhouse Europe magazine please contact Sean Ferris on [email protected]