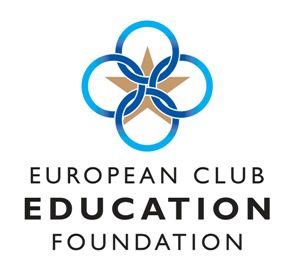 NATURE OF ACTIVITIES AND MISSION
The ECEF has been formed for charitable and educational purposes to promote intellectual excellence in the field of club management. This purpose will be achieved by awarding bursaries or research grants to individuals and by making gifts or contributions to educational programmes based on CMAE's Management Development Programme (MDP). CMAE is a non-profit making professional association for members involved in the management of golf, sports, health & fitness, leisure, city and dining clubs located throughout Europe, Middle East and Northern Africa. Together with their Alliance Partners, the CMAE represents over 4,000 club management professionals in over 40 countries.
BACKGROUND
CMAE's Board has recognised that, in parallel with development and delivery of its MDP, a top class education programme, there is a need for adequate funding to support both current managers and their successors to enroll in these programmes. The Foundation will provide grants to individuals seeking to expand their practical knowledge of club management. It will also seek to provide additional funding to develop, maintain and expand CMAE's long term education programme for the professional development of club managers.
HELP US DEVELOP OUR INDUSTRY LEADERS
The Foundation is campaigning to generate funds to become a truly sustainable organization, and we want to hear from you if you have practical ideas for fund-raising activities at your club, by your company or in your organisation.
BURSARIES
The ECEF awards a number of bursaries available to current and aspiring club industry professionals. See our bursaries page for details of the bursaries available.
To visit the ECEF website go to www.euroclubfoundation.com