By David Roy CCM
The archetypal Club Steward was the king of his domain; commanding respect through sheer force of will and brusque demeanour, rather than any pretence of competence. Any member that broke the clubhouse rules trembled when confronted and committees were left in no doubt as to who held the keys to power. This 'managerial' style was tolerated in the days when fruit machines raised a five-figure sum in revenue and the members could quaff five pints and drive home. However, the halcyon days of smoke-filled bars full of heavy drinking 10p gamblers are gone forever. Instead clubs have to provide a fully hospitable environment for members and guests of all ages.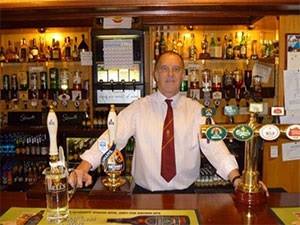 The birth of the F&B Manager?
The F&B Manager of today must be a leader, a coach, a mentor, produce innovative menus and keep up to date with trends, fads and fashions of the drinks industry. We are in a transition period in the club industry; with successful clubs recruiting hospitality professionals who have a passion for their jobs and thrive when looking after members and their guests.
Which character does your club currently employ?
---
David is the Manager of Crail Golfing Society but started his working life as a Greenkeeper before the likes of ride-on mowers, metal woods and the Stimp meter transformed the game globally. Moving from the sheds to the clubhouse office as a Secretary before the turn of the century, David is now the most experienced Club Manager in the Scottish golf industry.President of the Scottish Region of the CMAE from 2008 to 2010 and Vice-President of CMAE from 2016-2017, he has served the CMAE as an office bearer for almost 10 years. He gained his CCM in 2014 and was awarded the inaugural 'Scottish Golf Club Manager of the Year' in 2016.