In the ever-changing world of social media, should clubs be paying to promote club activities? The folk at Larrytech take us on a Facebook journey.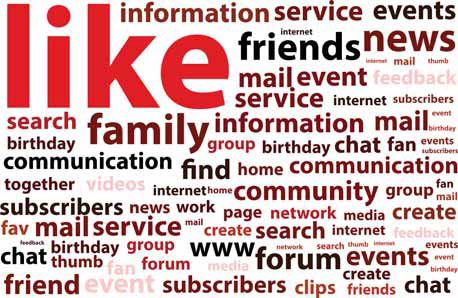 With the Facebook algorithm changes that have taken place over the last couple of years only a fraction of your fans see your Facebook posts, which means fewer clicks, comments and shares. Whereas Facebook once encouraged businesses to acquire as many followers as possible, it now seems to be steering businesses towards taking out advertisements.
Facebook's reasoning is that there is more content competing to appear in news feeds, and that they want people's news feeds to only contain posts that are of relevance and interest to them. The aim is to give users high quality original content and less spam. But do ads on social media really work?
The aim of any kind of marketing is to stay in the minds of your audience, and obviously advertising puts you in people's minds, if they see it, and more so if they relate to it. The Nielsen Trust's study in advertising last year listed the percentage of global online consumers indicating that they completely or somewhat trust various forms, and showed that 84 per cent of people trust recommendations from people they know, 64 per cent trust consumer opinions posted online but only 48 per cent trust ads on social networks.
Although the ads clearly come way behind personal recommendations and online consumer opinions, 48 per cent is still quite high and advertising has its place and can be used to fill a gap, and can be bought and controlled. Additionally, the targeted demographics Facebook ad options you have make them very attractive with you being able to pinpoint your perfect member demographic with every ad you post.
Clearly, however, it is important to also generate organic engagement on Facebook to stay on top of your audience's minds and to show them the connection between your friends and your club because people trust friends' opinions. According to Media Bistro's research Social Impact on Purchase Decisions – 2014, 38 per cent of Facebook users report having purchased a product after liking or sharing it on the network. This figure is 29 per cent for Pinterest and 22 per cent on Twitter. Just under 80 per cent of respondents said that companies' social posts do impact their purchase decisions and 41 per cent said they just came across the item they purchased and hadn't previously thought of buying it. It is these two latter categories that support the contention that social media advertising works.
Social media advertisements need to be combined with the right kind of social media engagement; there is no point in posting photos of cute kittens which get dozens of likes, if your aim is to encourage members to come to a darts fundraising event! Create content with the intention of generating engagement around your club which your audience will see as positive connections between them and the club (therefore making them more likely to visit you).
The key is connecting the club to the member/potential member to fuel social spread through organic word of mouth. For this you will need unique, relevant, quality content that will result in them taking the desired action. In conclusion, now is a really good time to be investing in Facebook ads – they're relatively cost effective and you can reach a very targeted audience extremely quickly.
Article published in Clubhouse Europe issue 6