There is a lot of talk in the golf industry about "attention to detail", but what exactly does that mean? And what is it about attention to detail that discerning customers subliminally like? CMAE's Mike Braidwood explains.
There must be millions of examples of "attention to detail". Some, I think, are directly linked to basic service, management follow through and good disciplines. Here are some examples of attention to detail that I have experienced at golf clubs, and other places, that might just help make that little bit of difference.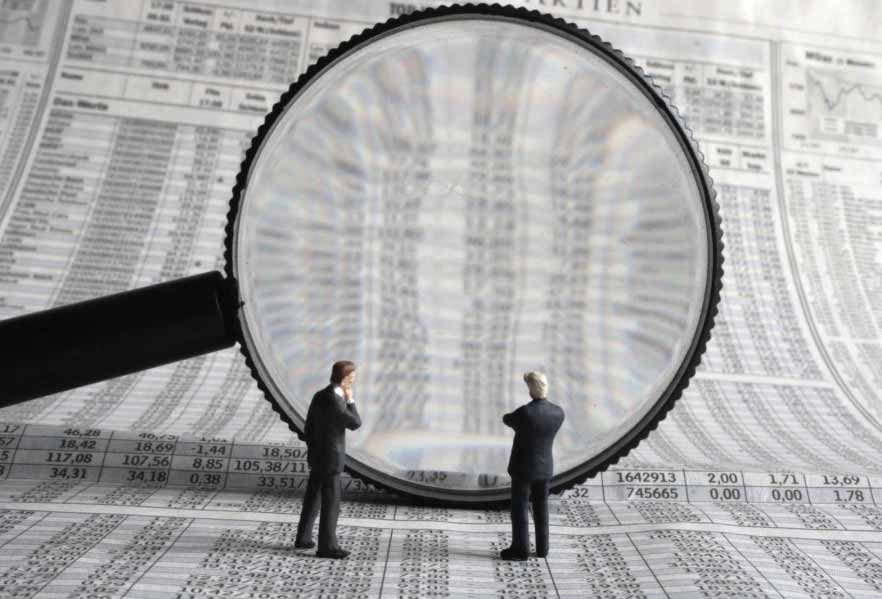 1. First and last impression
Not every golf facility has big budgets, but it is easy to ensure your first and last impressions are up to standard. Good sign posting to the facility, welcome sign, neat and tidy car park, spaces well defined, landscaping around the car park in good order, litter free, 1st / 10th tees looking sharp (9th and 18th greens looking good too), paths to tees well maintained…and so on. Most golfers take in the first and last impressions because during the middle they are too busy trying to compile a decent score (all of it should be good, but if you have limited resources focus on the first and last impressions).
2. Staff
Staff that care, staff that want to be there, staff that understand they are in the entertainment business and staff who have experienced good service themselves (there is no point in talking about 5* service if the only experience your staff have had is the local fish and chip shop!). There is really no excuse for poor staff these days! Recruit well, use recruitment tools (or recruitment agencies), orientate your staff, train them and utilise the three month probation clause. If they don't cut the mustard don't keep them: you will live to regret it!
3. Staff uniforms
Invest in your staff uniforms. Make them stand out from the crowd, use innovation and make the staff smart and proud to be part of your organisation. Have good quality name badges and insist on high grooming standards. If you ever shop, dine, stay or fly with leading brands, you always see immaculately turned out staff in sharp uniforms. Think of the uniform as costumes which your staff put on before they perform… perform great service and attention to detail.
4. Follow up
In today's instant world you have to be ready to follow up immediately on customer requests. Modern technology allows for this and when done well it is impressive and really shows your facility is on its game. Text messages to confirm tee times and auto responders to email are just two of the modern ways of doing this. For some reason people just need to know now that their request is being taken care of.
5. Use their name
Customer recognition is key these days to getting loyal customers and is a great attention to detail initiative.There should be no excuse for not knowing and using your members' names. However, you can also do this with their guests and visitors if you collect the right information when they make a booking and share this information across the facility.There is no reason that the bar cannot have access to view the tee sheet to see who was playing with member X. Also, by investing in or activating a CRM (Customer Relationship Management) system you should soon be able to gather more data on members, their guests and regular visitors.
6. Consistent brand application
All top facilities, more or less, have a consistent application of their brand across the whole facility. This is important as it reinforces your brand, starts to build customer loyalty and gives an air of attention to detail. Make sure you have a brand manual (it doesn't need to be big and fancy) and have a brand custodian in your team (to ensure consistent application). Then go to town and apply that brand– tees, pencils, signage, uniforms, coasters, table mats, napkins, flags, etc
7. Signage
Bad signage stands out! Good signage makes the customer journey pleasurable. If you have the opportunity to renew all of your signage then do it! If you do not, then start to apply some common sense, some brand guidelines and some consistency. Signage on notice boards should be consistent, all of the drawing pins should be the same, the club logo should be apparent. Temporary information signs should be framed, directional signage should be in a clear font and at eye level, course signage should be consistent and conform with your brand. There should never be a homemade looking sign in your facility.
8. Toilets
It is amazing how many people judge a place by the cleanliness and quality of the toilets. Yet it is something that is often over looked. Make sure you put a bit of TLC (tender loving care) into your toilets. If they are old and you cannot afford a refurb then don't worry – just put in a bit of effort and it will help. Regular quality cleaning, air fresheners, piped music, folded hand towel, flower displays, interesting decor, pictures/notices above the urinals (sorry ladies), fold the end of the toilet paper into a point, quality hand soap dispensers, wicker basket bins (not plastic)… the list goes on, but it is important to the customers' enjoyment of your facility.
9. Consistency
You can tell when an operation has standard operating procedures as it usually stands out a mile. You can also tell quickly when one does not have any! You don't need many, but it is important to have a dozen or more standard service procedures that ensure consistent delivery throughout your operation. Telephone answering, greeting members and guests, delivery of food, handling complaints, general set up (bar, restaurant, reception desk, etc), music and entertainment (it is amazing how many golf clubs show soap operas when there is golf on the TV! – just for the staff's benefit!), meal presentations (should not differ between chefs), delivery of condiments and so on. Consistency is key and customers come back because of it.
10. The extra mile
If you really want to go to town, then you can go the extra mile in your golf operations by presenting your guests with a personalised bag tag on arrival, by pre-preparing scorecards and pin location sheets, and offering a complimentary tee gift.
11. Golf course presentation
Ensuring that your golf course looks as sharp as feasibly possible is a given. Again, this does not cost fortunes to do, just have a good diligent golf course maintenance team who know what a good job looks like. Also a diligent manager or pro should go round the course regularly picking up on small detail points that need attention – path edges are neat, paths are weed free, bunkers are raked, rakes are in a consistent position within the bunker, flags are in good repair and have the logo on them, consistent course furniture, ball washers (with water in them!) and a towel, litter free, regular divoting (can be done voluntarily by members or juniors) etc.
12. Questionnaire
Finally, you should send your guests a quick and easy online questionnaire to gain feedback on their experience. In this way you will find out what their likes and dislikes are, where you (and your team) are performing well and where you need to sharpen up. Another way to do this is to ask them to comment on Trip Advisor, as this then gives you free publicity.
Article published in Clubhouse Europe issue 5