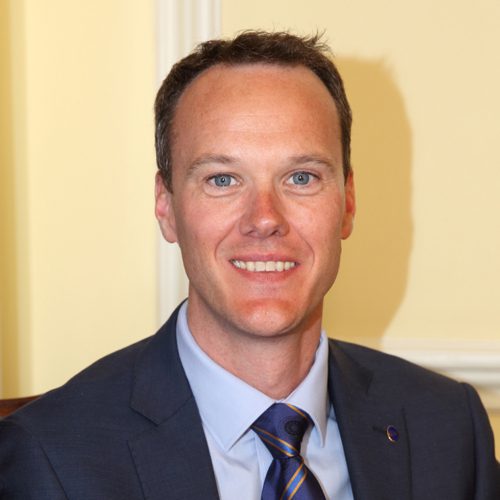 There is no doubt that through the support of forward thinking Managers, Chief Executives and Chairmen that I have been able to follow the education pathway offered by the CMAE. As a career I still have many years to continue my development and look forward to spending a great deal of time at top Clubs around the world and continuing my career progression with the support of the CMAE.​
I joined CMAE in 2008 and one of the first events I attended was BMI London. This introduced me to several Club Managers from the UK and USA and gave me a taste for the structure of the CMAE and how its education pathway could support my development over the coming years.
In 2010 I attended a World conference in San Diego which was a fantastic experience and invaluable in building my network of professional Club Managers. The education on offer was excellent and via the European programme I knew would be able to take advantage of being associated with this organisation..
Later in 2010 I took and passed the CCM examination and maintained this qualification to date by attendance of regular networking and educational events.
I have served on the London and Home Counties board of the CMAE since Feb 2014 where I enjoy being a part of the team to support and develop Managers in the region.
From a career perspective I have been a General Manager for the past 13 years. I left university with a BSc honours degree in Outdoor Leisure & Recreation Management and entered the golf industry with a job at St Mellion International. I held various roles leading up to General Management in 2004, starting at a 36 hole pay and play and then on to the management of two 27 hole proprietary Members Clubs, which I managed for 5 years.
Following this I moved in to the Private Member sector and became the Manager at Tyrrells Wood Golf Club. The move in to Private Member Clubs was an early aim but with the historic nature of Private Golf Club Managers coming from the military or financial sectors I feel that it was the CCM qualification that manged to open this particular door for me. From Tyrrells I was honoured to be offered the position of General Manager at Sunningdale Golf Club, a position which I held for 4 years before being promoted to Secretary in April 2019.
Sunningdale is a unique and exquisite Club with two World Top 100 Golf Courses. It regularly features in the golfing press, hosts international tournaments on the world stage and also ranks highly in the Platinum Clubs of the World.