By David Roy CCM
The game of golf would hugely benefit from an increase in participation amongst the female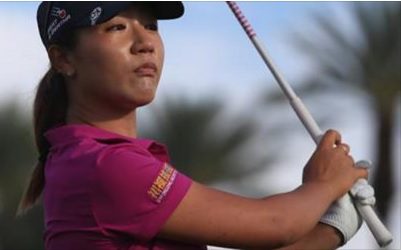 population and there is plenty of good research that details the simple steps that require this to happen. So what's stopping this from happening? A reactionary, Edwardian culture of slavishly aping the men's game both in terms of club memberships and style of play.
The leaders of the ladies game may carp about the misogyny of the Muirfield members but they are in their own way just as culpable of holding the women's game back. It is a ridiculous state of affairs that Nancy Lopez remains a bigger star in the game than Inbee Park, Ariya Jutanugarn, Kim Sei-young, Chun In-gee, Amy Yang and Jang Ha-na combined.
All of these 'celebrities' of the game will be in Scotland for the Women's British Open next year and I very much doubt that any effort will be made either by the players, or by the various tours to utilise their talent to grow the game.
---
David is the Manager of Crail Golfing Society but started his working life as a Greenkeeper before the likes of ride-on mowers, metal woods and the Stimp meter transformed the game globally. Moving from the sheds to the clubhouse office as a Secretary before the turn of the century, David is now the most experienced Club Manager in the Scottish golf industry. President of the Scottish Region of the CMAE from 2008 to 2010 and Vice-President of CMAE from 2016-2017, he has served the CMAE as an office bearer for almost 10 years. He gained his CCM in 2014 and was awarded the inaugural 'Scottish Golf Club Manager of the Year' in 2016.