By Carlos Aragones
While you work hard behind the scenes to keep your club at its best, we know that budgeting for Equipment purchases can animate a committee or management group as much as any topic and that keeping up with the latest technology can, at first glance seem expensive.
Considering "Leasing", as a comprehensive solution to help you access the latest equipment is an often-unexplored means of updating your fleet and usually is at a cost that can improve your finance statement and help you run to budget.
The benefits of Leasing versus Purchase.
Typically offers lower monthly or annual payments.
Helps to establish a planned replacement programme for your club enabling continued access to the latest equipment technology.
Clear, predictable agreement schedules that are tailored to your cashflow.
Helps you with the best means of determining known costs as payments are typically fixed for the duration of an agreement.
Maintenance and extended warranty packages are typically priced into a single rental payment, further helping you manage your fleet and expenditure.
No resale risk, your supplying dealer will collect the equipment at the end of lease and provide replacement options.
Planned replacements, trading existing machines out of your fleet often results in lower club expenditure on maintenance and repairs associated with running older equipment and typically ensures you trade machinery at the best point when it comes to depreciation and trade values.
Get started today.
How often are you considering your budget and future expenditure when assessing future purchases and do you know how much you are spending on maintenance, repairs and finance instalments today?
Planning is the key, get started today! Starting the procurement process early gives you the best chance of being able to take advantage of offers when they become available. Make informed decisions regarding your equipment choices and planning for maintenance & warranty. Lease options bring all these considerations into one and can from a budget perspective often be the difference between trading out one or two machines a year on a purchase strategy against moving to a comprehensive fleet solution funded over a planned period. This delivers the best for the facility and the best for the club.
For more information contact Carlos on [email protected]
---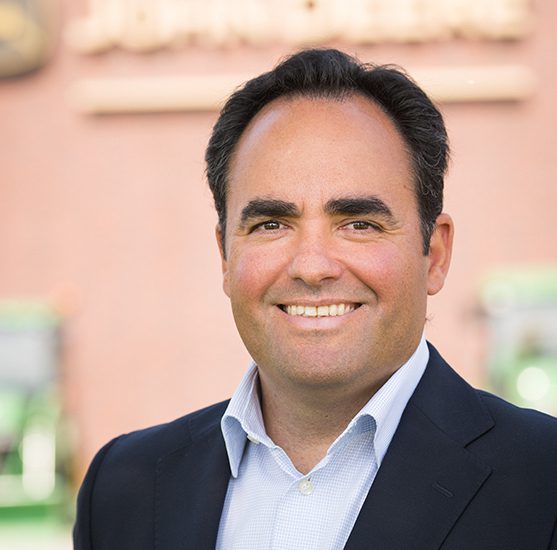 Carlos Aragones
Sales & Marketing Manager Europe – Turf & UtilityOriginates from Sevilla, SpainBased in Mannheim, Germany14 years with John DeereResponsible for all Turf & Utility products which includes Homeowner, Commercial Mowing, Gator Utility Vehicles, Compact Tractors & Golf.