Mike Braidwood CCM examines the value of sponsorships to clubs and how to ensure that the relationship works for all parties – including the members. Here are his 10 Top Tips with an additional one thrown in, all in the spirit of under-promise, over-deliver!
A practical way to earn additional revenue for your club is to bring in sponsors. Not only can they add financial value to the club,they can also pro-actively promote the club and act as an endorsement of the club if the brand fit is right.
To bring in the right sponsors at the right fee, you first of all need to understand what the sponsors are looking for. All businesses will have their particular targets so if, for example, they're looking for a younger market you may want to discuss the youth section. If their product is female focussed, then your drive to bring in more 18-34 year old males may cause disappointment and friction at a later stage.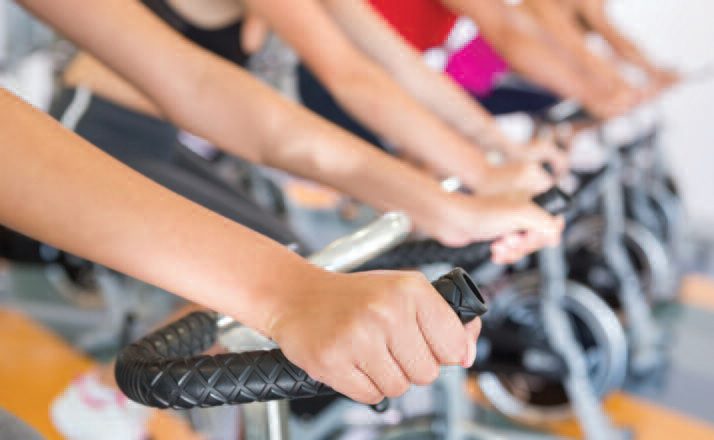 Equally, be sure that the sponsors you hope to bring in will be viewed as a good fit by the members.The sponsors you choose to work with says as much about you as a club as it does about them as a sponsor. And also do remember to tap into the expertise and reach of your new partner. Examine cross-promotions and be ready to discuss their learnings while sharing your own to equal benefit.
In general sponsors are looking for:
Positive promotion of their brand (exposure).
A platform through which to sell their products.
A targeted client base who match the profile of their customers.
A facility that matches their brand aspirations.
And potentially a place to entertain existing clients to ensure ongoing loyalty.
Here are top tips to ensure your sponsors are completely satisfied and keep coming back to you year on year.
1. Professionalism
Many of the potential sponsors you will be dealing with will be reporting back to a head office which will have strict control procedures. Therefore it is important to understand quickly that these organisations will need professionally produced documents produced during the negotiations and contract process.
Ensure that you have these documents to hand and that your communication and dealings are professional and efficient. Often large organisations make last minute decisions and are working to tight timelines, so it is important that you respect these timeline and follow through on their requests. Ensure that everything is signed and sealed as – like many clubs – budgets may be cut in times of austerity or if head office priorities change.
2. Respect their brand
Sponsors are entrusting you with their brand. From the onset, then, you should ask them for a copy of their brand guidelines and any do's and don'ts. This will not only impress them with your commitment to safeguard the brand values, but it will also ensure that you or your team don't make any blatant errors when you do agree terms and are 'managing' their brand on your property. It is a good idea to quickly establish sign off procedures on their brand application at your facility so it does not hold up the process.
3. One stop shop
Once you have established an agreement for a company to sponsor an element at your facility they may expect you to provide a 'one stop shop' for them. This is a great opportunity to add yet more valuable revenue by taking care of the production of branded items etc. Be careful during the negotiations that the sponsor understands that the fees you are charging are for the exposure opportunity and the cost of branding certain items is over and above that.
You may be asked to source the signage company, printer, source the shirts, produce the flags etc. whatever it is you will need to project manage this carefully and charge a decent margin to cover the time you have put into this. Very often clubs will have much better supply chains for these items than the sponsoring company themselves.
4. Add value
When you are developing sponsorship relationships make sure you understand the long term value of the sponsorship agreement and ensure that you are adding value into the agreement. This may be in the form of, for example, free activities – perhaps a fourball at a golf day, seats at an annual dinner and so on. One good way to add value is to create a media release about the agreement and circulate (with their prior approval) to your database.
By adding value you are reinforcing the relationship which should result in the relationship lasting longer term, giving the club some sustainable income streams.
Media clipping from a joint press release with some media value calculations.
Photographic log of their brand in situ.
Feed back/testimonials from sponsored events.
8. Longer terms presence
If you have committed and loyal sponsors on board it is a good idea to have a sponsors' recognition wall somewhere prominent in the clubhouse. This wall can carry the logo and a story of the relationship, thus giving the sponsor more exposure and a feelgood factor. However, the sponsors' wall is also a marketing showcase for you, because it sends a positive message to others that 'yes we are open to sponsorship suggestions'.
You should be able to measure the value of the sponsorships you receive and therefore you could put a 'minimum' spend threshold to qualify for permanent club house presence.
9. First refusal
Over time you will think up many sponsorship opportunities at your club, from events and competitions to product placement or simply branding. Whatever they are, make sure you give your existing sponsors first refusal. There is nothing more infuriating for an existing sponsor seeing another brand take on something at a facility that they were unaware was up for grabs. Equally, if you feel the need to spread your sponsorships over more companies for security, use your diplomacy and communication skills to explain this reasoning.
10. Innovation
Sponsors appreciate it if you come up with innovative ideas that help portray their brand in a positive light – and which also secure money for your club (win win). So take time to understand the businesses your members are in and keep an eye on local and regional advertising to see who is promoting what. Then approach them with 'have I got an idea for you!'.
And finally – your bonus point! 11. Recognition
Take time to recognise your sponsors at every available opportunity:
Thank them during speeches at events, specifically not generically. "I'd like to thank all the sponsors today" does not cut it.
Invite them to a sponsors' golf day or event as your guest/s.
Invite them to an end of season dinner.
Send them a thank you gift at the end of the year (an innovative one ideally – stand out from the crowd).
Send them thank you notes.
Ultimately, always try and step into the mind-set of your sponsors. And keep in touch with what they're doing. If they shift direction or launch a new product, you want to be sure that together you stay on the same path and continue the journey for their benefit, the club's benefit and ultimately the benefit of your members. And ultimately always remember the mantra – under promise and over-deliver!
Article published in Clubhouse Europe issue 9