'Change Management'
Paul has been living in France since graduating from Northumbria University in the UK in 1991, and has worked within the Golf industry for 24 years.
He has progressed through many golf operational roles, including venue management, central marketing management, and regional management for chains and group operations.
Before taking his current role with the French Golf Federation as General Manager at Le Golf National in September 2014, Paul was the Managing Director for a network of French Golf Courses called LeClub Golf, owned by U Golf. Under Paul's leadership LeClub Golf grew from 45 Golf courses to 120 France, and a further 200 affiliate courses were contracted quickly making LeClub Golf Europe's largest loyalty programme for golfers and purchasing alliance for Golf club supplies.
Paul was brought into Le Golf National four years in advance of France's hosting of Golf's greatest team event – The Ryder Cup 2018 – to work with the Federation and prepare the venue both physically and operationally to host the Event and capture every opportunity that will arise. Paul is leading Le Golf National throughout its path of re-positioning, as well as with the creation of a new commercial strategy to accompany its vision of becoming France's premier golfing facility, and a model for the rest of the French Golf Industry to look up to in 2018 and beyond.
Session details
The session will be a case study of change that has had to be implemented to LeGolfNational since 2014.
Owned and operated by the French Golf Federation – many aspects of operations were radically modified to bring the Club into the modern business environment and also up to the standards all golfers would expect from a major tournament hosting perspective.
After a quick look at the history of LeGolfNational and its unique governance – the session will give insight into how the Ryder Cup was brought to France as a country and not as a host site. This will lead into the management of a change process, the implementation of a long term commercial and marketing strategy which involved changing the business model, changing the company culture, broadening the minds of staff and preparing the welcome guests to an experience rather than just a round of golf.
The session will also look at ways in which LeGolfnational has used modern marketing tools to use customers to make custom.
As a conclusion – the future beyond will give insight into what to expect from the next phases of business development heading to Paris 2024.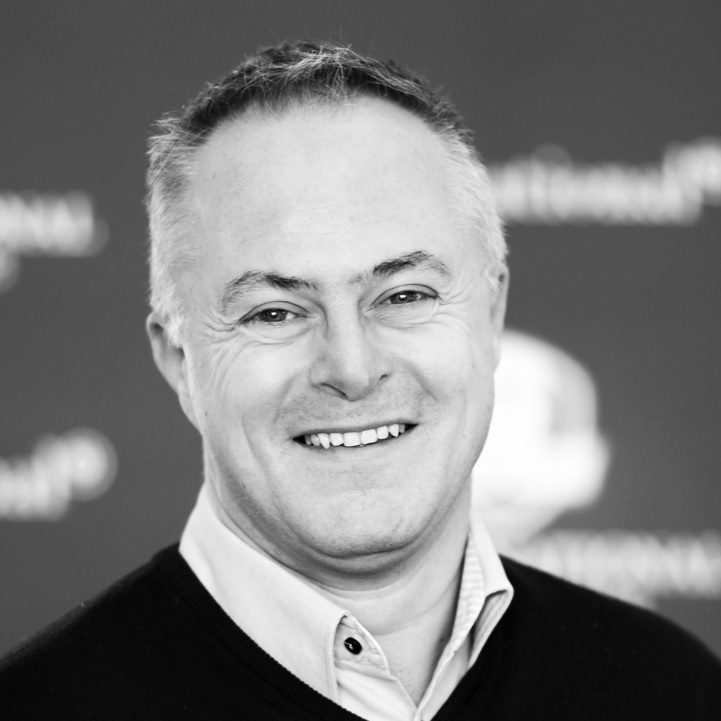 Session brought to you by