One of the biggest challenges that all clubs face is financial. As a result, club managers these days must have a good grasp of the figures, from understanding the balance sheet to the importance of cash flow. But help is at hand, explains Duncan Ritchie.
The world of golf clubs has changed from those distant days when members were compliant,and rarely interfered with the secretary's activities. Outside visitors were occasional and the tempo of life in a golf club was relaxed and recreational.
Now, the managing of golf clubs has become a serious business, and woe betide the manager who is not up to speed on Finance, HR, Legal,Food & Beverage and Leadership issues. The club manager needs all of these skills, not necessarily as an expert, but as someone – is familiar with these sectors and someone who knows what questions to ask.
But where can a manager learn these skills? Fortunately, there is a solution in the CMAE Management Development Programme, which covers all these subjects. They are broken down into bite sized chunks, and delivered by experts in their field. What is so refreshing is that the technical jargon is translated into practicalities. Learning becomes fun and deeply rewarding. Another huge benefit is the networking opportunities amongst peers…sharing experiences and solutions.
Nobody on these courses has gone away unhappy. The scores on the course appraisals are extremely high and getting even better as the subjects and experience are finely honed.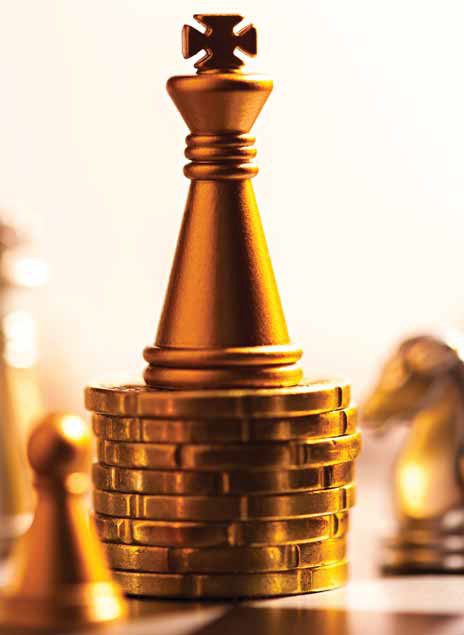 Being a committee member myself, I truly value a knowledgeable, numerate club manager.There is a real case for all members and staff in a position of responsibility to attend these courses.This way, they will become appreciative of the problems facing the club manager of today.
One of the biggest challenges that clubs have is financial. There is no question that the club manager must have a good grasp of the figures, not how to prepare accounts but to understand the balance sheet, income and expenditure account and, of course, cash flow – we must all remember that CASH IS KING! No company or club has ever gone bust by having too much cash!
One of the weapons in the armoury of the club manager is the records kept. These will help demonstrate a pattern of the past, present and future. They will also serve as a defence when asked an aggressive question from a member.Hard facts win over emotion every time and it not only proves a point, but it demonstrates efficiency and reactivity.
In attempting to show financial data, remember to keep it simple and easy to understand. Long detailed accounts do not help the committee or board of directors. By all means have them at the manager's disposal, but other readers should just deal with meaningful data.
Perhaps the best single piece of financial data is a summary of income and expenditure by month,showing; actual, forecast, projected year, budgets and variances. This way the vagaries of accounting by month are taken care of. If bad weather has prevented an expensive activity in one month, it will show up in the forecast for the next, and the projection for the end of year results will be a meaningful measure against the budget.
The second most useful piece of data is the cashflow forecast (based on the above projection) which can be compared to the previous year to provide a benchmark on the club's performance. So for those who haven't attended a CMAE management development programme course, I encourage you to do so. It will enhance your knowledge, give you confidence, and provide some answers to those aggressive questions! Good Luck!
Article published in Clubhouse Europe issue 4