By Carlos Ladios Boluda (CMDip)
Let me preach to the choir for a second. MDP Courses are such fantastic things! A whole week of networking, meeting peers and making friends, learning a lot and returning to your place of work with half a rainforest in a binder and so many ideas. Suddenly, you find yourself back at your desk, wondering if bringing about change is even possible in your club.
Now more than ever, we have access to many tools that will support us in making our new aspirations and ideas an impressive reality, and with the Tribe at our fingertips, help is just a "Send" away. I present to you, the key tips that make or break implementation, as told by a front-liner.
(Tribal) Drum your idea: Our tribe is vast, knowledgeable & experienced, so use it to your advantage. Share your idea with the Tribe; peers/associates may have implemented a similar idea and can share their experience with you, giving you a solid base to work on and maybe even avoid mistakes that are not obvious at first sight.
Bounce it: We all have colleagues/peers that perhaps are more resourceful and or have greater experience within your own work environment, so use this to your benefit and seek their opinion. Colleagues can help you shape your idea and adapt it to your particular environment. Share your ideas with them and listen to their feedback; after all, it is often front-line team members that are more aware of the shortcomings and opportunities within their own workplace – they live, breath & eat in it every day. Invaluable hands-on experience that can help you fine tune your idea.
Get it across: This is the really important one. Your staff and club members must understand how this 'new, scary thing' is going to affect them. No matter what it is what you want to implement, communication is king. Teams & club members are alike, in that change can create fear, uncertainty and doubt so clearly communicate your goal and reasoning – the sense of understanding creates a receptive attitude and a willingness to embrace change. Be transparent with your expectations and the outcome; be personal and address their worries. And don't be afraid to ask for feedback and discuss any doubts as you will probably be reliant on front-line team commitment to achieve the desired success. Whilst members respond positively to 'education' rather than instruction and or direction – their enjoyment is your success.
As you can see, the recurring theme of this article is two-way communication, whether it be with your peers, your friends, senior staff, front-line team staff and or club members. Effective communication will hugely influence the successful implementation your idea, and can be taken for granted, but even in the early stages of my career I understand that it is the cornerstone of successfully putting theory in to practice.
For more information you can contact Carlos on [email protected]
---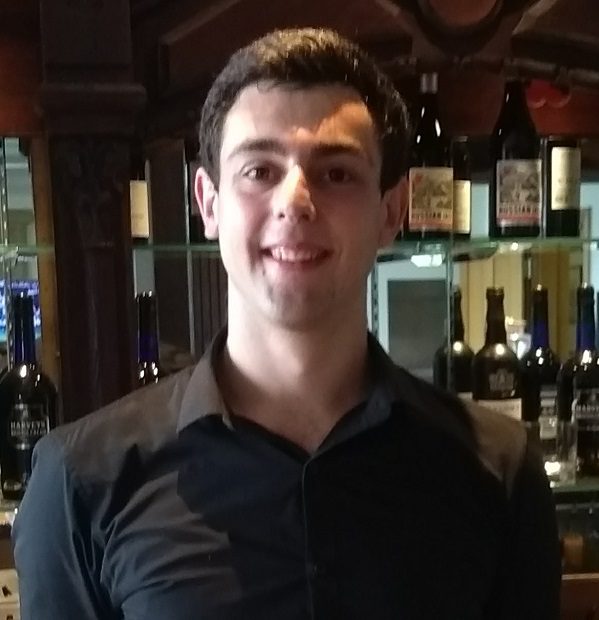 Carlos Ladios Boluda (CMDip), is a 23-year-old aspiring club manager. Having recently gained his CMDip, and using the Tribe network to his advantage, he now works at Royal Mid-Surrey Golf Club as a Management Trainee. With a growing thirst for knowledge and practical experience gained Carlos aspires to lead by example………