The European Club Education Foundation (ECEF) is delighted to invite applicants from existing and aspiring Club Managers aged under 30 who want to enrol on the Club Managers Association of Europe's (CMAE) renowned Management Development Programme (MDP).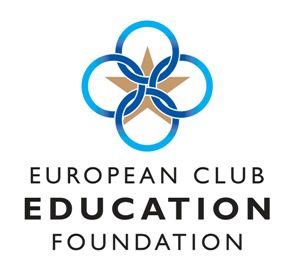 MDP Part 1 focuses on Club Operations and is seen as the best entry level management course in the Club Industry with over 1500 Managers now having completed the course. Those who continue their pathway and complete MDP Part 2 can gain the Club Management Diploma (CMDip). The CMDip is the benchmark qualification proving management competence in sports, golf and city clubs across Europe.
For 2021 Two full Young Manager Bursaries will be funded by two Past CMAE Presidents Arnaldo Cocuzza CCM and Marc Newey CCM, CCE
"Both Arnaldo and I have been passionate about encouraging young people to start a career in club management as we both did. We would like aspiring Managers from across Europe and the Middle East to apply. We want to give two young people the opportunity to start on the MDP ladder especially if they haven't got support from their employer or the personal means to do so. With luck you could be invited to be mentored by and visit Arnaldo at his magnificent Desert Mountain Club in Arizona!" says Newey, CEO of Roehampton Club in London.
To apply for the bursary applicants must complete the application form and explain in no more than 750 words why they feel they qualify, and how by completing MDP 1 it will help their career ambitions in the Club industry.
All applicants must be aged under 30 years of age at the time of applying.
Applications should be sent be sent to Debbie Goddard by 31st March 2021 on [email protected]