Club managers at new destinations and emerging markets have the challenge of growing a membership base from scratch. Golf Genius offers up the following fascinating case study from Azerbaijan.
Forging relationships between new members and new corporate sponsors at a new club is never straightforward. Enhancing the tournament experience is one good way to engage with members and visitors, creating a lifestyle brand that all can buy into.
Phil Jones, General Manager of Dreamland Golf Club Baku Azerbaijan, explains how the team have utilised the many facets of the Golf Genius event management software to save time, provide guests with a true tournament experience, engage with the local community, create a tribal-like community at the club, and significantly increase revenue on a number of levels.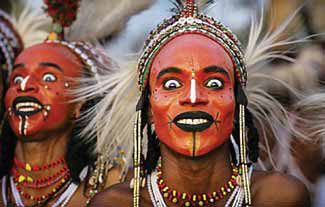 We utilise Golf Genius to create events that include minimum effort for the player and provides a greatly enhanced experience before, during, and after play. The fully-featured cloud-based software streamlines the group golf experience by providing an easy to manage player portal. From a customised event website, to a full tournament administration service from labels to side contests, the easy to manage system provides our players with an unprecedented tour level experience.
Case Study – Azerbaijan Open 2016
Opening in October 2015, Dreamland Golf Club Baku has already achieved many key milestones inits first operational year. As the team welcomed their 150th member, the club began to take on a different feel; it was clear that in a short space of time the membership, spirit, and tribal feel of the club was quickly developing.
With events and tournaments forming the cornerstone of any successful club, the team quickly created a calendar using Golf Genius that was inclusive to not only proven players, but the local Azerbaijani players who were taking their first steps into the sport. Monthly scrambles, nine-hole events, a medal series, and recently a First Cup concept for only Azerbaijani players, have guided players to understand more about competition and quickly overcome any first time nerves.
Corporate sponsorship for golf events remains a very new concept to Azerbaijan. With leading oil and gas companies forming the major industries for the economy, the understanding is there, however current conditions have limited how much companies can support this concept. In September this year, the club's events team took on their biggest challenge; to host the Inaugural Azerbaijan Open in Baku. By targeting local members and guests visiting from neighboring countries to make up 20 sponsorship teams, the events team used Golf Genius from the outset to create a professional platform that would give first time sponsors the confidence that their brand was in safe hands.
Creating a website portal for the event assisted us greatly when selling Platinum, Team, and Event Partner proposals, and we were able to quickly show how we would position each company's logo and the exposure that it would receive. Customisable tabs allowed us to add updates for our entertainment packages of trick shot shows and Gala Dinners.
A full itinerary was posted through the event site, allowing team Captains to register players and their handicaps in order to accurately create the competition draws. With the format for the first day individual competition divided into handicap brackets and corresponding tee boxes, the software was able to be configured to manage all players' scores with ease. The final day draw was a four player team event,another format that was easily handled by the scoring system.
Throughout the weekend, the live leaderboard was updated by players inputting scores through the easy to download app. On course, players were updated on the extra prize opportunities of nearest the pins, and longest and straightest drives, all showing the logos of the companies that had donated corresponding prizes.
After a successful prize giving, the team re-connected with sponsors by distributing media packs and uploading pictures to the Azerbaijan Opensite.
Phil Jones on Golf Genius:
Using Golf Genius gave us a platform with which to work with leading brands in a professionally created website, developing great synergy between Dreamland Golf Club and our corporate partners
As teams signed up to participate, the website was updated regularly giving updated player information to all
Players not familiar with the mobile scoring app were able to download at the sign in area and have a very simple briefing from our team
Saves us time so that we can focus on delivering a memorable experience
The Golf Genius system enables us to deliver a tournament experience and our customers have more fun at our events
Live leader boards and live scoring are real member benefits that create a premium experience
Article published in Clubhouse Europe issue 8