By Phil Jones CMDip
In presenting this article I have shared how we as a team challenged ourselves as to how much we really included players in those early months of playing golf. What can be done by your team to create such unforgettable gatherings which develop into really positive steps forward for your academy or golf club?
So the course grow-in has been an adventure, your pleased to be part of a team that has witnessed changing a landscape. A previous barren piece of land, is now an 18 hole oasis of luxurious fairways, lakes and water features. The Golf Academy is a buzz as new players eager to try out the newest game in the country. Our Golf Professionals are encouraging everyone to have a try and already some are hooked, you have answered What is Golf? and Why Golf? So there is no time to waste…..these are emerging markets after all!
Inspiring people to take up the game with world class facilities, informing players with great PGA tuition programs for all, and including players in events leading to developing golfing friendships is the model we use……. and it's a model that works well!
Looking at the neighboring countries to Azerbaijan such as Turkey and Russia we have seen golf develop at very applaud able rates in recent years, thanks to the work of their federations and in some cases governments who see golf as an excellent source of tourism. With PGA Professionals at the forefront of introducing the sport, the team at Dreamland Golf Club share the same belief of introducing as many people as possible to the great game.
"We feel it's important from the outset to show that the path to playing golf is a guided journey. Whilst it can often start with an individual lesson and a series of lonesome practice sessions, the true memories that golf creates, on reflection, are those moments shared with fellow players, fun competition and that sense of Golf Tribe.
Our First Cup concept brings together so many areas of the game. Staged only for Azerbaijani players the format is a fun 9 hole Texas Scramble that is inclusive to Gents, Ladies and Junior players – Everyone! It's played in groups of 4 players from our shortest tee box, the green tee's. Teams are awarded a handicap, with each player asked to take a couple of their best drives each during the 9 holes. A nearest the pin tournament and a longest drive prize are offered during the game however most of all our team of professionals are on course for advice and to capture some great camaraderie and photo's!
The event is scored with the help of our Golf Genius software which is updated through their downloadable app. Every player is rewarded for their efforts with their "Ilk Kubok Turniri" (First Cup Certificate) with the winning team awarded our custom made First Cup Medals. A prize presentation by our team of PGA Professionals congratulates all and offers further social media opportunities to round off a great event for all!!
Benefits
The First Cup is designed to be inclusive, fun and safe environment to get over those early nerves.
Players are guided through the learning journey by their PGA Professional from the lessons at the range- to their first steps on course – to their "First Cup" competition.
Golf friendships are made within minutes, the team format lends itself to this immediately.
All players are recognized for their participation, with the winners rewarded for their achievements, a big part of keeping people interested in playing golf!
For Azerbaijan these players are pioneers. They now bring friends and family to the club to take the same journey they did – the First Cup is staged each month and is one of our most talked about events – it's a Brand!
Good news spreads quickly with the help of word of mouth and social media, interest in the sport grows. Did you ever think you could be a winner after a few weeks of learning a sport?
Commercially, further lesson packages are offered, memberships are sold, equipment purchased…… It's all good!!
---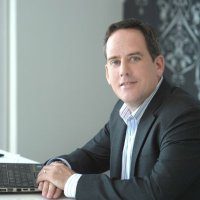 Working internationally for the last 17 years, Phil has been involved in the pre-opening and management of some of the most exciting new golf projects of recent times. Originating from North Yorkshire, his first steps in opening a golf property were with the team at Rudding Park in his home town of Harrogate. A move to the Bahrain in 2001 to Riffa Golf Club, furthered his career and a passion for developing golf within emerging markets. The subsequent openings of Sahara Golf Club – Kuwait, Royal Golf Club – Bahrain, Zavidovo PGA National – Russia have brought Phil to his current assignment with IMG Golf Management – Dreamland Golf Club – Azerbaijan. Opened in 2016, Phil is General Manager of Baku's only golf course, an 18 hole Dye Design, which is the centre piece to the Dreamland development, comprising 240 luxury villa's 360 apartments, a 42 bedroom hotel, shopping mall and Sabis Sun International School. A PGA Fellow Professional, CMAE Dip. Phil continues to develop the game of golf through inspiring players to take up the sport and become part of the spirited club environments which his team creates.