Lumine Golf Club's Head Greenkeeper Tomás Agulló and his team are recognized as November's Champions of the Green for their outstanding work in water conservation and efficiency across their three courses.
Located on the Spanish Mediterranean coast of Tarragona, close to Barcelona, Lumine Golf's three courses (two 18 hole and one nine hole) are an integral part of a popular leisure and family entertainment resort.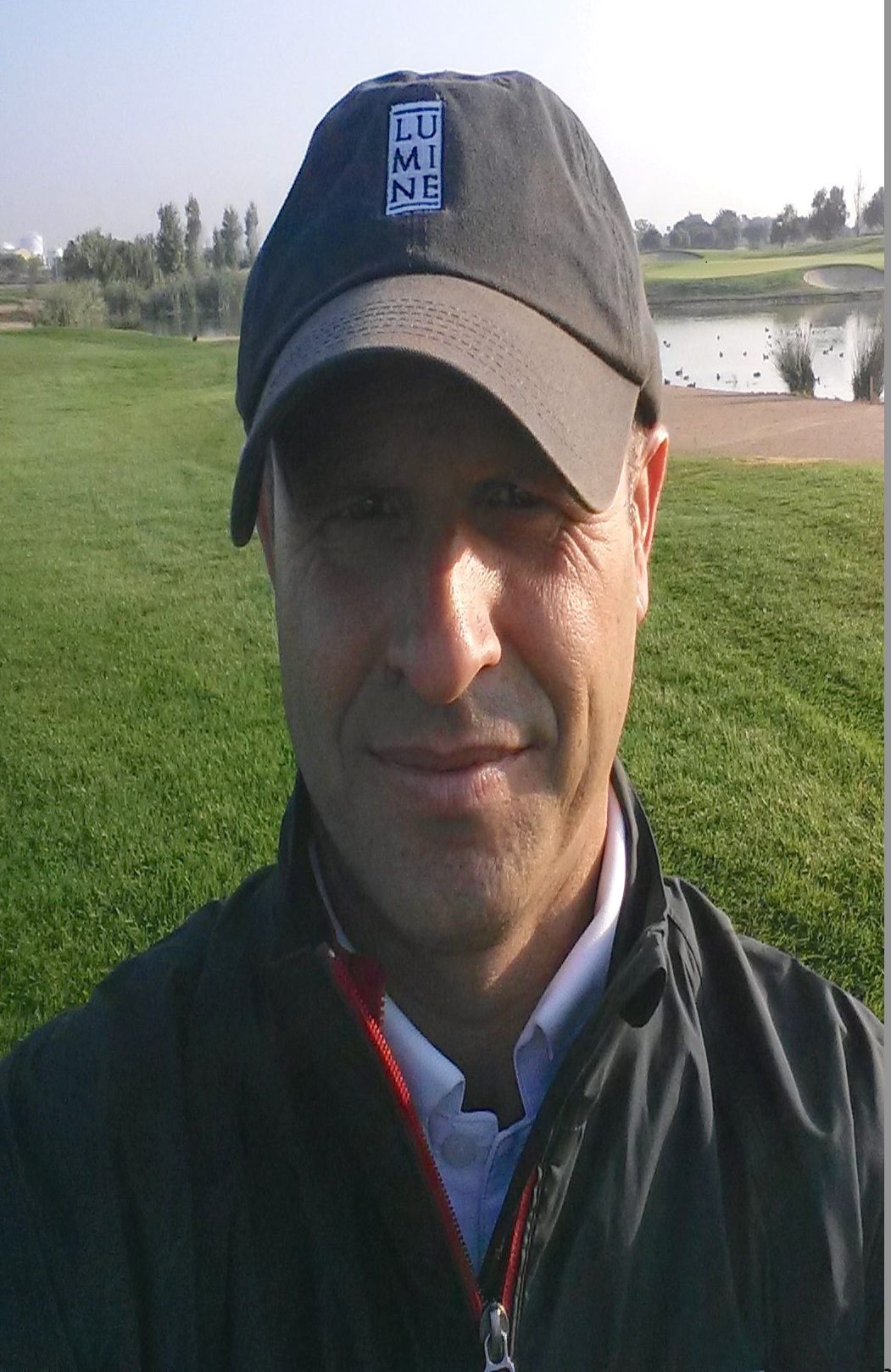 In 2013 Lumine Golf Club won the inaugural IAGTO Sustainability Award for Efficient Use of Resources for their work in diversifying water sources, recycling treated wastewater and utilising modern, ultra-efficient technology to operate their irrigation system.
The GEO Certified® club operates a closed water recycling system with waste water from accommodation, the club and the maintenance areas routed to the local Waste Water Treatment Plant (WWTP) for use in irrigation on the courses and gardening around the resort. The Club also has its own desalination plant, which allows staff to manage the treated water received and provide irrigation water of a higher quality than the standard purified water.
The courses also have several internal lakes that serve as water reservoirs for irrigation water, fed not only by recycled water from the WWTP and the desalination plant but also run off and rainwater from the clubs drainage network.
The actual irrigation of the course is highly managed, with the need for water supply to different parts of the course set by a daily calculation of the evapotranspiration rate (ET). Further, the sprinklers have been placed to minimise overlap and angled to only water the playing area. These management techniques have contributed to a 34% reduction in the total irrigated area across the three courses.
Tomás Agulló, Head Greenkeeper at Lumine Golf Club, said: "we have made a conscious effort to efficiently manage our water use and water sourcing over the last few years and have seen a great benefit in doing so, including reduced consumption and savings in cost. Not only have we incorporated efficient systems which are monitored and managed effectively we have also looked at the plant species around the playing area and incorporated indigenous plants which are adapted to the local conditions and demand less water. The OnCourse® programme was a valuable resource for us in providing guidance and direction and becoming GEO Certified® was not only a goal to aim for as a team but a valid and public recognition of the work that we have put in. It represents the commitment we have to continue our work across not only resource efficiency but also nature protection and community value."
Lumine Golf Club's GEO Certified® verification report can be found here: http://www.golfenvironment.org/directory/1490_lumine_golf_club
To find out more about what OnCourse® and GEO Certified® can do for you click here: