The world-renowned Castle Stuart Golf Links and its team are recognized as this months Champion of the Green. This is an acknowledgment of the considerable economic and social benefit that the club provides to the local community, both by the success of hosting the Scottish Open from 2011-2013, and perhaps more importantly, by setting new standards for quality of management, from the links itself through to overall customer service.
Led by Stuart McColm, General Manager, the club achieved GEO Certified® in 2014. Stuart and the team have been integral in bringing tangible benefits to the local environment, community and economy. While completing the OnCourse® programme, they identified a number of innovative methods for habitat creation and ways of increasing the biodiversity benefits gained when the land was originally converted from intensive arable land use.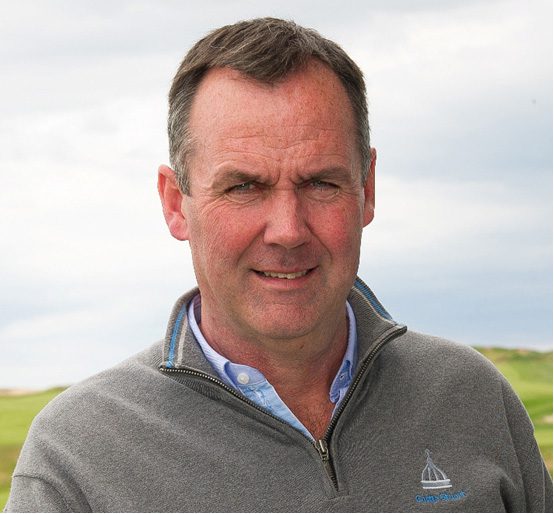 Stuart McColm, commented:
"Using the OnCourse® programme and gaining GEO Certified® status is a fantastic reward for our team's efforts in making Castle Stuart an environmentally and socially conscious venue, and demonstrates our desire to continue to learn and share as we go forward. We set out to create a world-class links golf course that also enhances local biodiversity. Castle Stuart is right up there in terms of ecological awareness and we are now seen as a model for other courses to follow. We like to work with local people, planners and the regulatory bodies as we believe this is the best way to get the best results".
The clubs activities show this ethos well, through the creation of 97 jobs within the local community, 100% of their suppliers coming from within 100 miles of the course and the £3 million that the course is estimated to generate for the local economy each year.
With a long term commitment to create the best golfing environment possible, desire to provide for the local economy, the OnCourse® programme was an obvious choice, providing Castle Stuart with further ideas and innovative techniques to increase their positive contribution.
To read more about the excellent work being done at Castle Stuart, please view their
GEO report:

http://www.golfenvironment.org/directory/1654_castle_stuart_golf_links/verifiers-report/601
For further information on Castle Stuart visit:

http://www.castlestuartgolf.com/
To find out more about what OnCourse® can do for you click here:

http://www.golfenvironment.org/get_involved/clubs
For more news stories on Castle Stuart visit:

http://www.golfenvironment.org/whats_new/news/1127_new_accolade_adds_to_excitement_at_castle_stuart