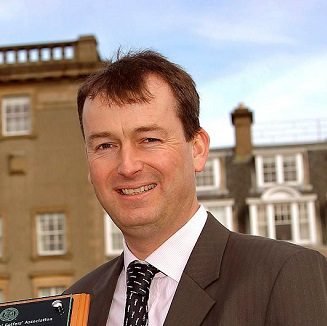 ​CCM has benefitted me in many ways. First of all the education and experience in trying to attain the CCM was exceptional. I knew despite being a Club GM of over 10 years that I had blind spots in my overall knowledge. The Management development programmes, World Conference and study that I put into preparing for the CCM exam really helped me fill in the gaps in my knowledge. Secondly the people I met on that journey: fellow delegates, presenters and CCMs has really boosted my network and I now have a trusted group of advisors and specialists that I can lean on when I need additional advice. I would really recommend anyone who is serious about a long career in the club industry to invest time in their personal development and work towards attaining the CCM designation
Michael Braidwood is the General Manager of Education City Golf Club. A Certified Club Manager (CCM) and Advanced Fellow of the PGA, Michael is a very experienced Golf industry professional. Michael has a solid educational background and qualified to be an assessor for the PGA's Director of Golf Program in 2012.
Michael's previous experiences have seen him hold the following positions: Director of Education for the Club Managers Association of Europe (2014 – 2017) where he was responsible for the delivery of their club education programmes and two levels of certification: the Club Management Diploma and Certified Club Manager, Operations Director for Braemar Golf Developments (2010 – 2014), where he was responsible for all of Braemar Golf's projects that were operational, and this saw him working on projects in Russia, Bulgaria, Bahrain, Oman and the UK. Prior to that, Michael was the CEO of Bahrain International Golf Course Company (2008 – 2010) overseeing four business units and representing their interests in the Riffa Views development project. Before being promoted to CEO, Michael was General Manager of the Riffa Golf Club, Bahrain (1998 – 2008).