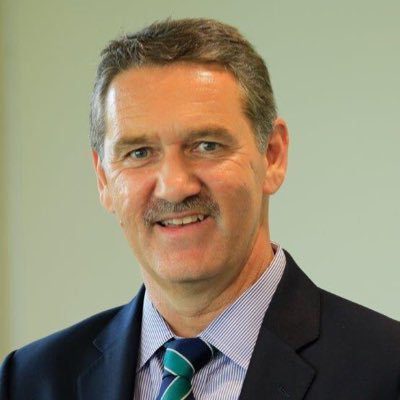 Working with likeminded Managers on the CMAE Board and meeting the CMAA Managers at World Conferences ,BMI Internationals and passing BMI 4 and 5 in the US post CCM has been a real thrill for me because it show not only the incredible passion there is across Europe to excel as an Association but to deliver a high quality MDP education programme so we can all be proud of the industry we work in.​
After graduating from Leicester's De Montfort University in 1983 I was selected to go on the Trainee Recreation Manager Scheme with Leicester City Council. This two year scheme was a successful programme to train graduates in all aspects of Recreation Management within the Local Authority environment. Spending time in the various sections of the Recreation and Arts Dept- Swimming Pools, Leisure Centres, Parks and Cemeteries, Entertainment and Arts, Planning and Research, Marketing etc set me up to be a complete Sports and Recreation Manager which came to ultimate fruition I suppose when taking CCM where you needed to be good at all ten core competencies plus be able to write a lucid paper with financial evidence demonstrating that to a Club Committee.
Promoted after a year I was on my way up the ladder of Sports Management but to progress had to go back to school (Don't think just because you've got a degree son its going to be easy.. was drummed into me) with part time study for the ISRM ( Institute of Sport and Recreation Management) Recreation Management Certificate and then the year after the ISRM Diploma. Had to pass four three hour exams in two sittings in those days with failing just one paper meant you had to take all four again. Real pressure- again like the CCM! But the qualification was nationally recognised and meant you could go to interviews with M.InstSRMdip. next to your name which showed the interviewing employer you could practise what you preach.
This is why Col John Hunt and Jerry Kilby asked me to become involved with CMAE so the new education organisation could mirror what was achieved between 1921 and 2011 with ISRM. We want our CMDip to gain the same recognition in Club land.
Having become twice Southern Regional President and a Trustee of ISRM in 2004 I then took up the challenge as Chairman of the Trustees to merge ISRM with ILAM and apply for Chartered status to cement Sport and Recreation with Physical Activity Management knowing that's what the Government wanted to support both politically and financially. Working closely with Sport England, Skills Active and DCMS we secured ,after seven long years, Chartered status in 2011 from the Sports Minister. CIMSPA ( Chartered Institute for the Management of Sport and Physical Activity) was established based at Loughborough University , the heart of English Sporting excellence. Becoming a Chartered Fellow was a big honour for me and I stepped down as Chairman in 2013.
Trying to secure as much success with the day job was just as tricky. Being General Manager of Woking Leisure, Lee Valley Leisure Complex, Jack Nicklaus Golf Centres (UK) gave me the commercial experience to be ready to work for Whitbread as part of their Marriott Golf and Country Club franchise. Working as Director of Golf and Leisure at Hanbury Manor and Marriott Forest of Arden was fantastic as it opened up my eyes to the American ethos of quality control and standards which hold me in good stead today. Hosting British Masters and English Open Golf Tournaments on Sky TV and working with top Managers such as Kenny Mackay, David MacLaren, Stephen Follett, Brian Anderson, Johnathan Callister to name but a few gives you unforgettable experiences that you carry through your career.
Coming back into Member Sports and Golf Clubs with Royal Mid- Surrey GC and Roehampton Club brings me full circle with my generic sports knowledge and experience and wanting to give something back to the new batch of trainee Managers entering the Club Management profession.
What I like most about CMAE'S education pathway is you can progress as far as you are comfortable evaluating which subjects will benefit you the most in your career be it in Sports , Golf and Country Clubs or City Clubs which major in Food and Beverage. As a young Manager you need to pass the Club Management Diploma as it will be the competence benchmark for all Club Managers. Whatever your experience just to meet other Managers or aspiring Managers keen to learn and to be part of the CMAE tribe is very special. You realise we all face the same challenges whatever Club or country you work in… Members and guests are tricky everywhere!
I am particularly proud to have worked as Sports Club Manager and then Chief Executive for the last 33 years and to serve as your current CMAE President.