The Club Managers Association of Europe (CMAE) are delighted to announce a new partnership with Swedish based software company Sweetspot.
Sweetspot has in recent years revolutionized the golf business in Sweden with its data-driven revenue management platform. Now they partner up with CMAE.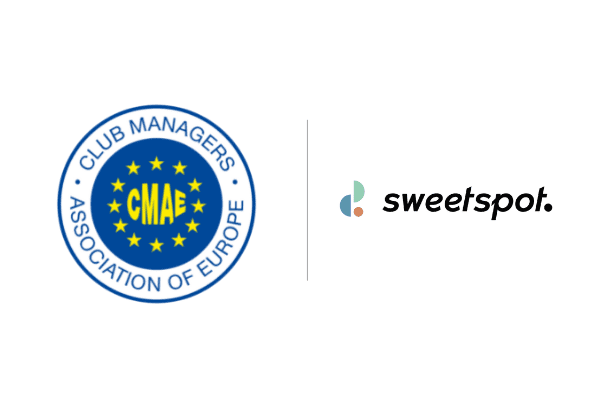 "I have followed their development on the Swedish market and when they now decided to go international, our discussions were great since they enjoy education as much as we do, Torbjörn "Toby" Johansson, Director of Education CMAE commenting.
"We are excited to become a partner with CMAE and its members. The partnership will serve as the first step towards a more strategic and knowledge-driven context in the European golf market. We want to be an active partner and, together with the experience and knowledge within the CMAE organization, develop the golf facilities in Europe – says Henrik Ahlin, CEO and founder of Sweetspot.
Sweetspots mission is to help golf facilities worldwide reach their full potential. The company was founded in 2016 with operations in Sweden and will expand to the European market during 2022.
For further information please visit www.sweetspot.io or contact Henrik Ahlin, CEO, [email protected], +46707 20 22 31 or Gustav Andersson, Sales on [email protected] +46709 653 395