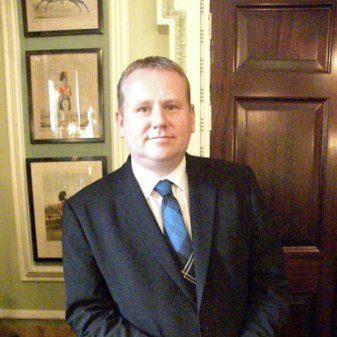 I discovered CMAA on a month long work visit to Cherokee Town and Country Club in 2001 and was enthused by a program by Club Managers for Club Managers. On returning to the UK I was delighted to see the birth up of CMAE and was one of the first attendees at an MDP in Stirling which led in time to sitting the CCM exam in 2008 and being one of the first Club managers in Europe to successfully gain the CCM distinction. I have always found CMAE to be a source of education and comradery within club life and have been an active part for many years and am currently Chair of the London and Home Counties Region, sit on the EPB and main European Board​
Originally from Kelso in the Scottish Borders and having studied Hospitality at the Borders College I spent time in a number of local hotels before moving to work in the newly rebranded Balmoral Hotel on Princes Street. In 1992 the lure of London appeared and was lucky enough to take on the position of Trainee Manager at The Caledonian Club and the bug for Clubs was born. I have now been at The Caledonian Club for 24 years and am now Club Secretary with the day to day responsibility for all aspects of the Club. In 2006 the Club completed a £6 million redevelopment and increased turnover in all areas of the operation, a trying time but amazing experience.
I currently live in North Hertfordshire with my partner and two young children and am sad to say as a proud Scotsman have now lived in England for longer than I did in Scotland !