CMAE's Director of Education Michael Braidwood gives a 'live' update during the 89th World Conference on Club Management
CMAE's Director of Education Michael Braidwood gives a 'live' update during the 89th World Conference on Club Management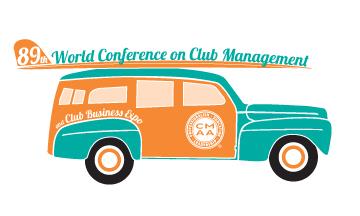 Forty CMAE members made the long trip over to the 89th Club Managers Association of America's World Conference on Club Management to join around another 2,000 club industry professionals from around the world and USA.
The 89th World Conference is taking place in San Diego at the impressive San Diego conference centre from Sunday 21st February to Thursday 25th February.

San Diego Conference Centre
During the 5 days the delegates are treated to a wide range of educational seminars, each focusing on one of the 10 core competencies of Modern Club Management.
There are over 90 education sessions to choose from at the conference delivered by club and business leaders.
In addition to the education sessions there is a two day expo where delegates get an opportunity to meet with suppliers of the club industry and get updated on the latest innovations.
Some of the early education sessions have provided a positive response, Marketing for Clubs the don't want to market gave a great insight into what is known as 'Dark' marketing and cutting edge marketing techniques along with how drastically marketing has changed since the advent of various social media platforms. This session gave delegates new found techniques to develop their clubs market reach.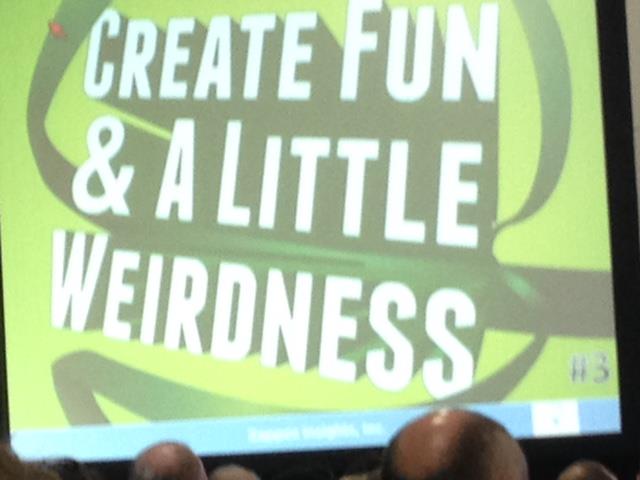 One of Zappos' values!
The key note speaker on Monday was Doug Smith former CEO of Kraft foods Canada and cancer survivor. His heart warming session explained about when he was diagnosed with cancer he made a decision to change his career path and go into teaching and giving back. He now lectures at DePauw University on "The science and skill of happiness' and has raised over $1.5 million for cancer research. His message was simple, happiness can be taught and it is a skill you can practice and develop. He gave a snap shot of the benefits of happiness along with the thirteen principles that need to be developed to achieve happiness.
Next years World Conference is in Orlando from 7th – 11th February, I would recommend attending, its mind blowing stuff!