Golf Management Team Completed
Education City Golf Club (ECGC) is proud to announce and welcome four new members to their team in the build-up to the opening of the 33-hole facility. A robust recruitment drive has been conducted over the past six months to ensure the right candidates match the vision of this impressive facility. The recruitment drive covered a number of interviews, aptitude tests and presentations that were reviewed by Michael Braidwood, General Manager, and Mohammed Al Naimi, Deputy General Manager.
Heading up ECGC's Centre of Excellence is Head Golf Professional Anthony Caira. Anthony comes from the Home of Golf, Fife Scotland with over 30 years of experience in the golf industry. He will be delivering first class golf tuition as well as managing the Centre of Excellence, tuition programs and golf development along with his team. This fundamental role will aim to develop golf within the community of Qatar in line with the vision of ECGC.
Taking care of the clubs members will be Helena Martins from Portugal and she joins as the memberships manager. Her role is to look after the club members needs from orientation to running events for them to ensure they derive maximum satisfaction from the club. Helena speaks 7 languages and will be a great asset to the team from a membership engagement and tourism perspective.
ECGCs Golf Operations team will be led by Nico-James Visser. Nico joins as the Golf Operations Manager and will look to drive and maintain guest experience for members and visitors. Nico is originally from South Africa and has a wealth of experience from other notable golf clubs in the Middle East and South Africa. Nico is also a PGA Qualified golf professional.
Along with the Golf Operations department welcoming new staff, the Marketing department also welcomes a new team member. David White joins as the Sales & Marketing Director, coming from Oman where he was promoting and managing their European Tour event, the NBO Oman Open and promoting Oman as an International Tourism Destination. David will work closely alongside the corporate and hotel sector to promote golf within and outside of Qatar. David is also a PGA Qualified Golf Professional.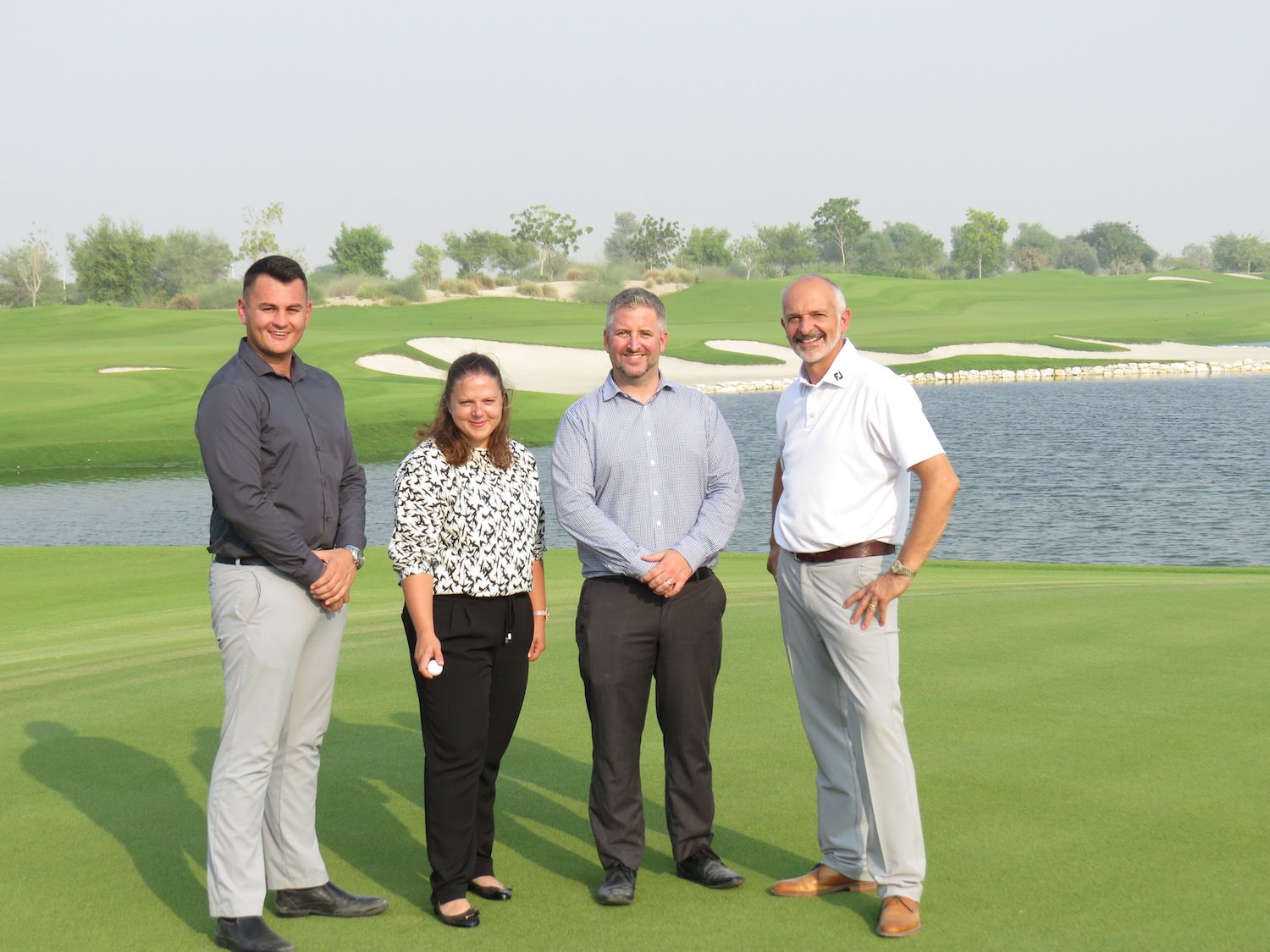 Pictured from left -Nico-James Visser – Helena Martins – David White – Anthony Ciara
All four join the existing pre-opening management team of Michael Braidwood (GM), Mohammed Al Naimi (Deputy GM), Rhys Beecher (Director of Golf) and Darren Smith (Golf Course Superintendent)
"We welcome our new team members to Education City Golf Club and wish them every success in their new roles and new life in Qatar. It is fantastic to have three PGA qualified professionals join the team who will bring with them extensive knowledge and experience as we aim to grow the game of golf here. One of our criteria was to ensure that our team members had all invested in their own personal developmental training over their careers. In addition to having the PGA qualifications Helena, David and Anthony have the Club Managers Association of Europe's Club Management Diplomas whilst Anthony has gone one step further and has passed the Certified Club Manager exam. Quoted Michael Braidwood General Manager