Stuart McDonald has been appointed Secretary of Liberation Golf Club
Liberton Golf Club are pleased to announce the appointment of their new Secretary, Stuart McDonald, who will officially commence his new role on Tuesday 22nd January.
Stuart previously worked within the Insurance Services industry and is a very keen, category one, golfer who is a former member of Craigmillar Park GC and a current member of St Andrews New.
Stuart is a resident of Queensferry and in addition to enjoying golf is a season ticket holder at Tynecastle.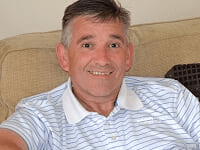 Pictured – Stuart McDonald
Stuart is a member of the Scottish Golf Club Managers Association (SGCMA) and started his journey on the CMAE Management Development Programme when he completed MDP part 1 in Stirling in 2018 and will also be attending part 2 in Stirling in February 2019.
Commenting on his new role, Stuart said "After taking the decision to change career and move into golf club management the learning and support I have received from CMAE has been invaluable, as such I would like to offer my thanks to all who have helped me within the Management Development Programme. I am absolutely delighted to have been recently appointed Secretary at such a prestigious Golf Club as Liberton, located on the South side of Edinburgh where I was born and brought up and am now really looking forward to getting started and working with the existing team."
We at CMAE wish Stuart the best of luck in his new role.