The spectacular growth of CMAE is set to continue as a new face joins the executive team from January 2021.
The spectacular growth of CMAE is set to continue as a new face joins the executive team from January 2021.
To build on the success of an incredible 100% growth of delegates coming through the MDP programme over the past 3 ½ years, CMAE is delighted to welcome Michael McCormack CMDip as their Project Manager.
Michael's background plus experience as a General Manager made him the ideal candidate for this newly created role. He will oversee the exciting new range of projects, soon to be launched by CMAE, including the new partnership with Golf Saudi.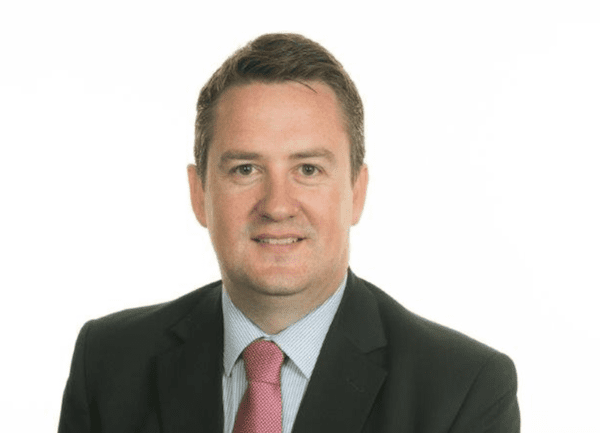 Pictured – Michael McCormack CMDip
This ambitious and eagerly anticipated project will see CMAE and Golf Saudi work together to design and implement a multi-level, certified Arabic language educational programme, designed to discover and create future national leaders and Certified Club Managers for Saudi Arabia's growing golf sector.
Michael spent 4 years at Bray Golf Club as Head of Operations where he project managed the opening of a brand new hole and practice academy. Michael was then appointed as General Manager at The Island Golf Club. He also enjoyed success at Milltown Golf Club as Operations Supervisor. Michael is a member of the CMAE Education Policy Committee.
Commenting on his appointment Michael said "I am delighted to be joining CMAE. Toby and Debbie have been doing such a wonderful job creating its current status in our Industry
I am incredibly excited to join them and add my experience to the team."
"CMAE has been there as a pillar of educational resource and professional support for me for many years. To now be part of the association and to build relationships with Tribe members whilst helping, supporting, encouraging and assisting them is a privilege."
"I look forward to working on the Golf Saudi project as well as the other exciting developments in store for our members. I will meet with many of them at industry events later in the year."
CMAE's Director of Education Torbjorn Johansson said. "As a proud Director of Education at CMAE, I am thrilled to be able to welcome Michael to the team in 2021. Our strengthened team is a real statement of intent that CMAE is fully committed to building on its successes and will continue to deliver the highest quality of programmes to Club Managers through an ever expanding range of resources and channels of delivery."
"CMAE is growing, the tribe is growing and the support from the industry has been superb. Michael was chosen for this role due to his management skills aligned with his passion for CMAE and the industry. I am looking forward to working with him to develop what CMAE offers its membership and our valued partners".
You can contact Michael on [email protected]