A Management Development Programme part 1 course was successfully hosted in Central London recently.
A Management Development Programme part 1 course was successfully hosted in Central London recently.
19 delegates from City, sports and golf clubs in the UK, Ireland, Brazil, Bermuda and Spain attended the 5-day course which took place at the Victory Services Club in the English Capital from the 23-27 July 2018.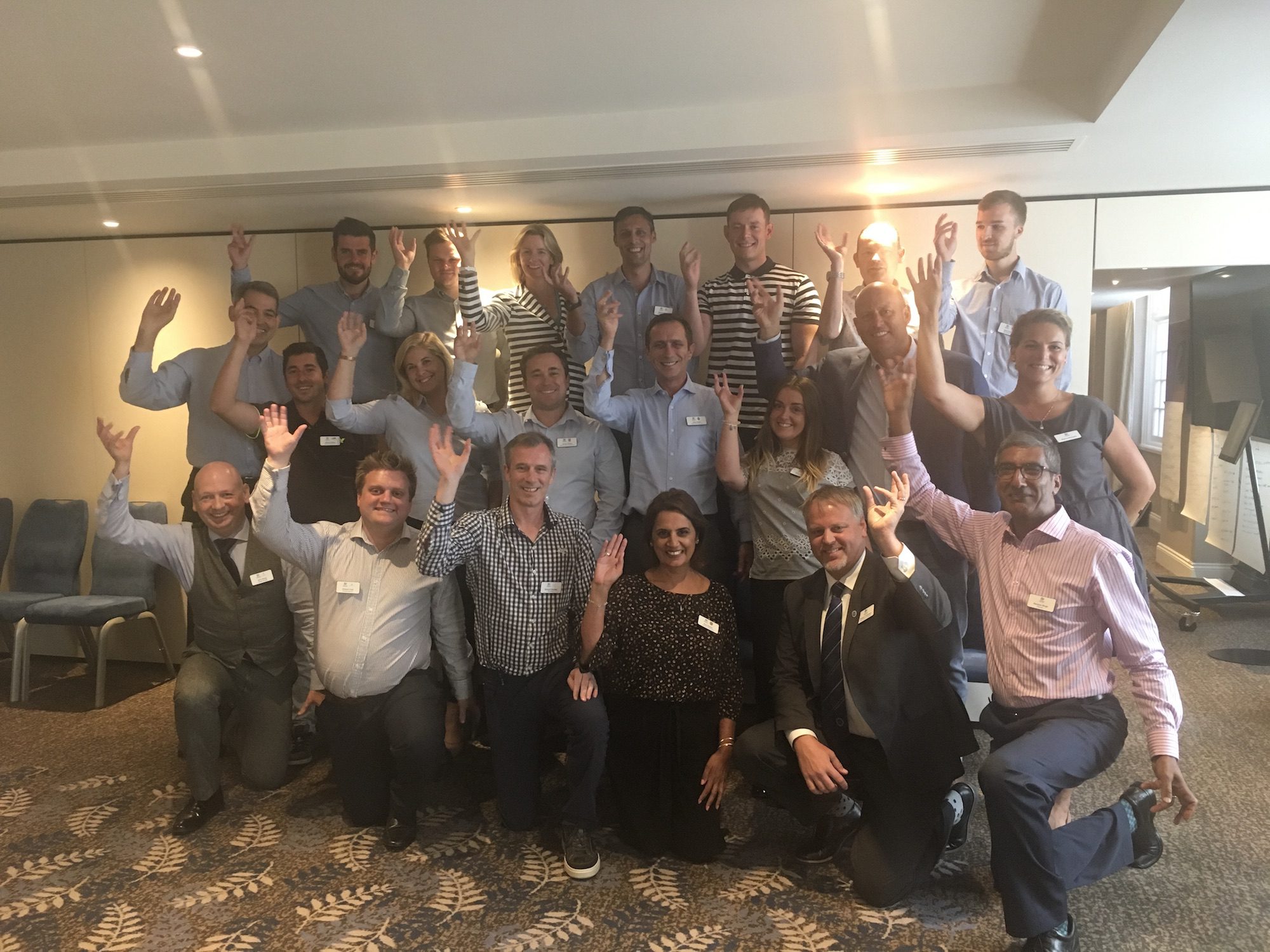 Pictured: The delegates on the MDP 1 course in London, with CMAE Director of Education Torbjorn Johansson and Darshan Singh
The course focused on the 10 core competencies of running a club successfully and featured sessions presented by Darshan Singh on Management to Leadership, Steven Brown on Food & Beverage, Rod Findlay on Club Legislation, Duncan Ritchie on Club Financial Management, Tory Brettell on Operations Excellence, Bill Sanderson on Marketing in Clubs, Steuart Fotheringham on Health & Safety, Kevin Fish CCM on Club Governance and Torbjorn Johansson on Career Development.
During the week delegates were also treated to a tour of some of London's private clubs and visited Brooks's, The Travellers Club, the RAC Club and also enjoyed a dinner at the In and Out (Naval and Military) Club, giving them a taste of the exemplary service and history behind some of London's private member clubs.
John Jackson, Club Manager at Sale Golf who attended the course having received the ECEF Young Manager Bursary Award said of his week "The MDP Level 1 course is without a doubt one of the best courses I've been on. I learned so much during the course of the week that I will take home and implement in my current role as Club Manager. The presenters were fantastic, especially Darshan and Kevin, who really knew their stuff and brought the best out of us. Another highlight was meeting so many new people and making contacts for life. Overall the whole week was such a good experience and I would definitely recommend to anyone looking to further their career."
Miguel Palhota, Golf Director at Iguassu Falls Golf Club also commented "The course content was excellent with a good balance between theory and practical application, which I think was a great way to learn. The material we covered was up to date and highly relevant to my role and the sharing experiences with tutors and delegates have given me valuable new tools and techniques that I seek to apply into my golf management activities."
David Balden, Chairman of the CMAE London & Home Counties Region commented "We are delighted by the success of the latest MDP 1 course to be held in London which shows there is a real demand for club specific education in England. This is due to the quality of the education along with the exceptional testimonies provided by the delegates. We are already taking bookings for our next MDP 1 course in Manchester in January".
MDP part 1 is one of 5 courses on the CMAE's Management Development Programme designed to help club management professionals excel in their jobs and develop their careers.