Both organisations to work together
John Deere is announced as an official supplier to the Club Managers Association Europe (CMAE) to further support the association's vision of being the leading organisation for club management educational programmes.
John Deere is an industry leading full range solution provider for sports club maintenance equipment including mowers, tractors and Gator utility vehicles. The CMAE is a non-profit professional association who are the leading authority for club manager education.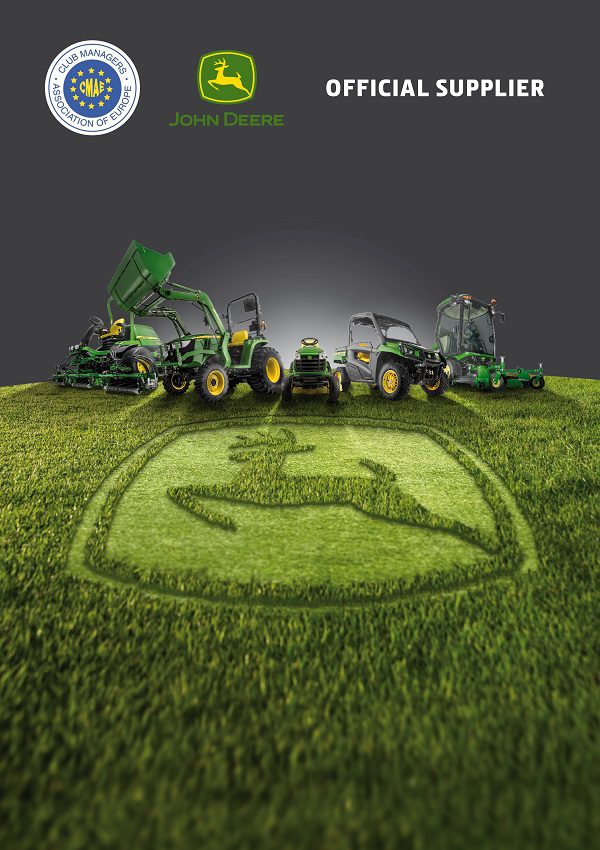 "We are delighted to partner with the CMAE and thereby make ourselves available to its membership for advice and support" said Carlos Aragones, John Deere European turf sales & marketing manager. He added "Continued educated is a core pillar of the John Deere philosophy and we look forward to supporting the CMAE in their quest to increase club manager education".
"Torbjorn Johansson, Director of Education for the CMAE remarked "As the CMAE continue to grow and evolve we are always pleased to welcome industry leading brands like John Deere. Our stated aim is to continue with our evolution and execution of educational programmes".
Under the terms of the agreement, both organisations will begin working together with the culmination being the annual CMAE conference which will this year take place in Marbella, Spain during November 2018.