The Club Managers Association of Europe (CMAE) has announced four more of its members have achieved its Certified Club Manager (CCM) status.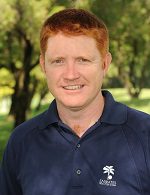 The Club Managers Association of Europe (CMAE) has announced four more of its members have achieved its Certified Club Manager (CCM) status.
Recognised as the global industry benchmark for golf club managers, the CCM requires a comprehensive knowledge of 10 core club management competencies, including club governance, food and beverage management, accounting and financial management, and membership and marketing.
By attaining the certification, the club manager at Emirates Golf Club in Dubai, general managers at Hoebridge Golf Centre in Surrey and Rathfarnham Golf Club in Dublin, plus the director of golf at Club de Golf Oliva Nova in Valencia, join an elite group of 24 colleagues across EMEA.
Seen as the definitive qualification for experienced managers who aim to develop their career and become the best in their business, the final assessment for the CCM is a challenging seven-hour exam.
Focusing on the CMAE's 10 core club management competencies, the exam goes into fine detail of each subject, from alcohol regulation to strategic club planning, and budgeting to media relations and in-house publications.
Becoming just the second CCM in the United Arab Emirates, Andrew Whitelaw, Club Manager at Emirates Golf Club commented: "The knowledge required to be able to take this exam furnishes you with a breadth of information that is gained by going through the variety of educational activities made available by the CMAE.
"Any Club Manager wanting to advance their career and business network should have attaining the CCM designation on top of their list of personal development goals."
Daniel Asis Boyer, the Director Campo de Golf at Club de Golf Oliva Nova in Madrid joins Andrew among just six to have achieved CMAE's top qualification outside the UK and Ireland.
He said: "I have been fortunate enough to combine my experience of 14 years at different clubs with the time to organise and attend conferences and seminars around Europe, and in doing so improve my knowledge and skills to achieve CCM.
"I am certain that most of my colleagues will soon complete the process to take the exam and achieve CCM status. When that happens club owners and presidents will also rely more heavily in the advanced professional qualities of their managers, and the golf industry as a whole will take a huge step forward."
Founded 12 years ago with the support of the Club Managers' Association of America, the CMAE's principal qualification, the CCM is a quality assured recognition of professionalism in club management.
Mike O'Connell, Hoebridge Golf Centre Senior General Manager, has also achieved CCM status recently. He said: "Having always admired and respected fellow managers within the CMAE, working towards CCM status was a clear goal of mine, the support network offered by CMAE whilst working towards the exam was tremendous, and without doubt helped me in my journey"
Ireland now boasts nine CCMs as John Lawler, General Manager of Rathfarnham Golf Club, Dublin, also passed the final exam to attain his accreditation: "I have found the whole process of preparing for the CCM exams thoroughly invigorating and of huge benefit to me in the day to day running of my Club.
"The wide focus of the exams accurately reflects the different challenges we face daily as managers. The qualification of Certified Club Manager provides me with the confidence and motivation to continue my development as a club manager."
Jerry Kilby, CMAE Chief Executive Officer, said: "I'd like to congratulate the four new CCMs on achieving this important benchmark for their careers.
"I hope their example prompts other club managers to start down the route to CCM, as not only is it hugely rewarding professionally, but also personally as well."
For more information about the CCM, to download the registration form or to find out more about the CMAE, click here.