On the 15-18 September CMAE hosted the first ever MDP International in US capital Washington D.C, USA that is known in the club industry as maybe the best private club scene in the world.
The event was the first of its kind to be hosted by CMAE, in collaboration with the CMAA delegates were able to experience educational and experiential opportunities with some of the top U.S Clubs and their managers.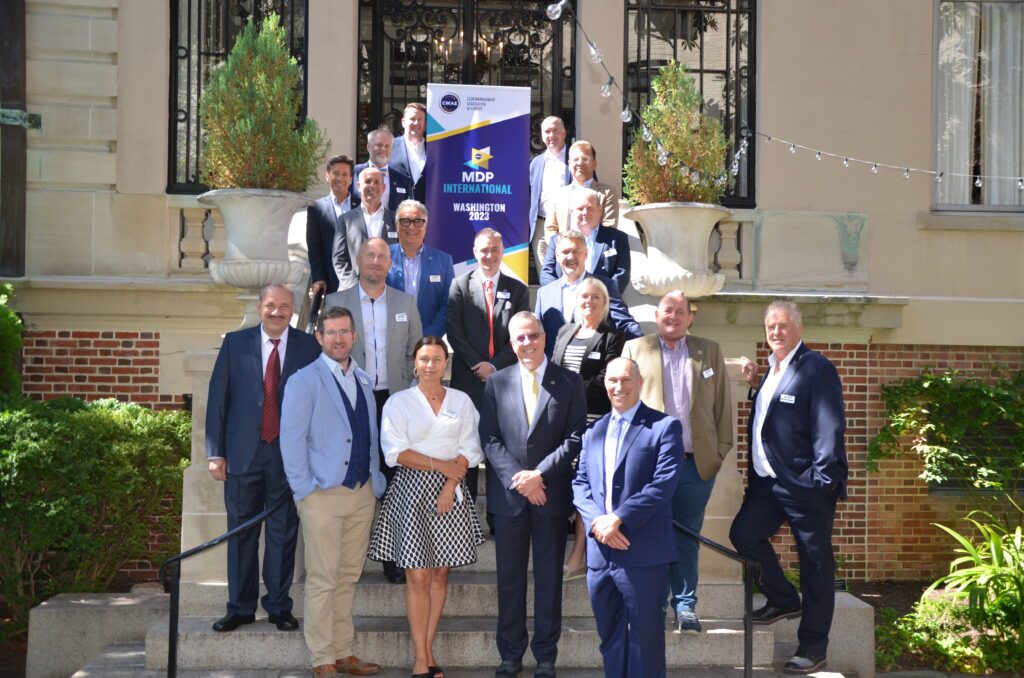 Chevy Chase Club, Congressional Country Club, Bretton Woods Recreation Centre and The Cosmos Club were some of the venues visited during the event giving delegates a once in a lifetime opportunity to experience these historic clubs both on and behind the scenes.
MDP International saw an impressive speaker line-up that included top U.S club managers, all sharing insights and experiences of managing some of the best clubs in the USA and the world including
Patrick Tobey CCM CCE CEC, General Manager at Washington Golf & Country Club,
Jeffrey Kreafle, GM/CEO at Congressional Country Club,
Jeff Morgan FASAE CAE,, President & CEO at Club Management Association of America, Mitchell Platt MCM CCE, General Manager at Cosmos Club and Past President of CMAA,
Ed Ronan CCM CCE, COO at Bretton Woods Recreation Centre,
Luke O´Boyle CCM CCE, GM/CEO at Chevy Chase Club and
Michael Redmond CCM CEC, GM/COO at Metropolitan Club of the city of Washington and many more.
MDP International is set to take place every two years giving delegates the opportunity to experience club culture in countries outside of Europe, Middle East and Northern Africa.
CMAE President David Balden, CCM commented "This first International BMI (MDP) was a resounding success and one which will live in the memory for some time. The mix of education and experiences was well balanced and we can all look forward to future BMI's (MDPs) with some excitement"
CMAE CEO Torbjörn "Toby" Johansson facilitated the training. "It was exciting to see all of these amazing clubs in full action. Without the assistance of Jason Koenigsfeld, Sr. Vice President, Professional Development at CMAA this would not have been as successful. I am excited about adding this training to our existing offers, next time in 2025 we will go to a new place and explore amazing clubs. The destination will soon be revealed."