Successful executive search led by global golf recruitment specialist, Colt Mackenzie McNair, will allow Club Managers Association of Europe (CMAE) to develop education growth plan for the future
The Club Managers Association of Europe (CMAE), the non-profit making professional association with members involved in the management of sports clubs, health and fitness clubs, leisure, city and dining clubs, has appointed Michael Braidwood as its new Director of Education.
After a Europe-wide search, led by global golf recruitment specialist Colt Mackenzie McNair, Braidwood – a PGA Advanced Fellow Professional and Certified Club Manager (CCM) with 20 years' experience of the golf industry – was identified as the preferred candidate for this newly created position.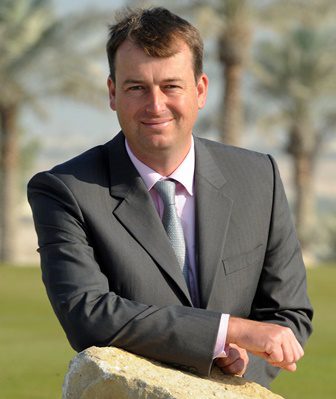 Michael Braidwood, the new Director of Education for the Club Managers Association of Europe (CMAE)
Michael, who commences his new role from his Scotland base on October 27th, will oversee the CMAE's Management Development Programme, the educational pathway that has been created by the Club Managers Association of America (CMAA) and is now being rolled out across Europe and the rest of the world.
Arnaldo Cocuzza, President of the Club Managers Association of Europe, said: "Colt Mackenzie McNair, already a trusted partner of the CMAE, led a professional recruitment process from start to finish, that pinpointed a number of high-calibre candidates that matched our brief.
"Michael's management skills, aligned to his experience of the European club and golf industry, positioned him as a stand-out candidate and I am personally looking forward to working with him to develop training courses that span the whole leisure industry and enable us to form valuable relationships with sports unions."
Michael Braidwood commented: "My love for education started in 2004 while I was General Manager of Riffa Golf Club in Bahrain. I saw a strong need for specific golf management education for my team members and I helped develop and deliver detailed training courses that fitted the requirements of the business.
"Since then, I have always adopted a positive attitude to training and development at the facilities I have managed, including my current position as pre-opening General Manager, and part of a Braemar Golf consultancy team, at Skolkovo Golf Club in Moscow, Russia."
Richard Wood, Director of Colt Mackenzie McNair (CMM), the global market leader for executive search in the golf industry, added: "Our detailed candidate benchmarking process highlighted Michael as an exceptional candidate, among a shortlist of strong business professionals who all had suitable experience and skills for the role.
"Michael is someone who has already embraced the CMAE by obtaining the coveted Certified Club Manager (CCM) qualification, and he is also keen to become a Master PGA Professional, so training and education is one of his passions. We wish him well in his new role."
For further information about the CMAE, visit www.cmaeurope.org
For further information about CMM, telephone +44 (0) 1344 292299 or visit the company's website www.coltmm.com