Having a Members Club App is an easy way to manage your club profile, giving you access to your account anytime, anywhere!
How has rapid change in people's lifestyle and advances in technology changed members' perceptions of technology, are they demanding more and does it make your club's operations more efficient if everyone uses it?
Member Apps are easy-to-use and let you manage a variety of tasks via one simple quick method.
Top must have features of a successful all-encompassing App include:
Real time bookings with the ability to modify and update
View Transaction Receipts and Statements of Account
Process Membership Renewals including online payment
Top Up Bar Levy Account with automated low balance notifications
View Flexi Points Membership Balance with the option to top up
Push Notification alerts to keep your members up to date
Ordering Food & Beverages from the App
Post Club News to the noticeboard
Manage Profile including Opt-In Preferences
Tokenised Payment Cards or ApplePay / GooglePay
Allowing your club members to access their membership account at anytime, anywhere, brings great benefits that will enhance their experience at your club, in turn yielding annual membership renewals.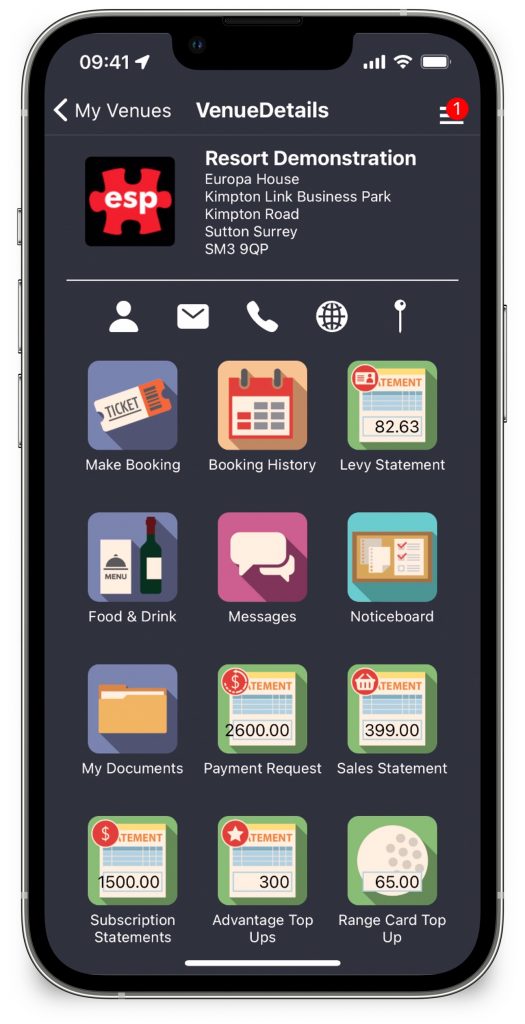 When the pandemic hit, it changed the way we communicate and changed standards across many clubs. Having a Member's App reduces administration and improves service; it's all a benefit to your customers.
ESP's EliteLive App has an average of 5,000 active sessions every day between Club Members and Visitors which has amassed over 150,000 downloads.
Ben Laing, Co-Owner & Managing Director of Branston Golf & Country Club says:
"Both our club members and staff quickly embraced the adoption of the EliteLive App. The App has become integral to our busy club and our Members & Visitors enjoy the flexibility of interacting with the club through our App, whether they are booking a game of golf or a fitness class"
Engagement between your members to your club is imperative to maintaining high membership retention. ESP's Elite Club Management Solution gives you the edge in providing great service and retaining customer loyalty in an ever more competitive market.
So, ask yourself… can your club survive without a Member's App?
About ESP Leisure – ESP's Elite Club Management is an all-in-one integrated solution available for clubs all throughout the leisure sector. With over 30years at the forefront of the industry they are the preferred partner for many Members Clubs, Spa's, Hotels and Golf Clubs, Local Authority Sports Facilities and Leisure Trusts.
Tel: 020 8251 5100
Email: [email protected]
Web: www.e-s-p.com