Since December 2020, Golf Genius Software and BRS Golf, have offered a complete competition management solution to golf clubs across the UK and Ireland. This solution is fully integrated into the new World Handicapping System (WHS) and syncs with BRS Golf's tee sheet, as well as their members booking website and app.
Almost two years on since the partnership began, and we are proud to have continually offered a host of golf clubs the opportunity to run events in line with changes to the game. The integration with BRS Golf has allowed us to provide clubs with best-in-class product features to ensure they are not only able to run efficient events, but events that are fun, engaging, and a unique experience for all players.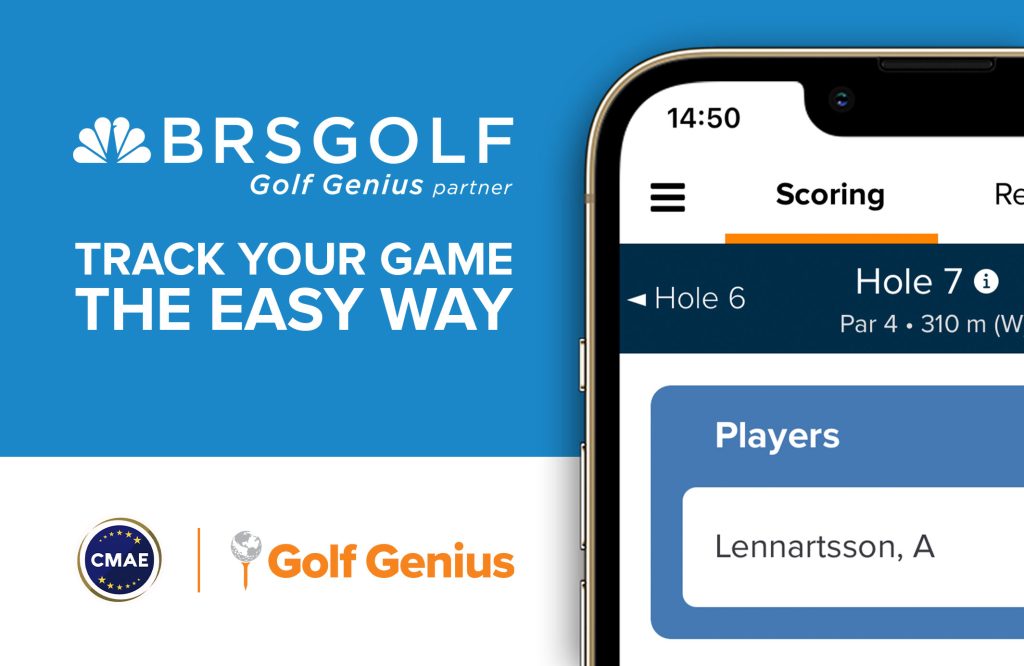 When it comes to what is important, first and foremost is the member experience. So, what makes the difference? Why is the Golf Genius and BRS Golf integration the best on the market?
The Member Experience – Competition Entry
For members and players, booking a tee time couldn't be simpler – with a very flexible system now in place offering multiple ways that golfers can enter club competitions.
The BRS Golf tee booking system has easily integrated with our Tournament Management Software to create one product for golf clubs to enhance their member participation and enjoyment. Golf clubs can run tee booking competitions via integration into Golf Genius or alternatively, if clubs want to run a drawn competition, golfers can enter via BRS Golf (without a tee time), and a draw can be made allocating tee times.
Clubs can also now run competitions without a designated competition booking, more akin to a roll-up competition – with golfers now able to use their app or the terminal to enter competitions on the day of play (without a competition tee booking).
The Member Experience – The App
The BRS Golf Scoring App has also improved functionality, usability, performance, and speed of key features.
The new Player Dashboard allows users to easily view their personal profile, handicap index, competition results and future competition bookings.
Regarding the BRS Golf App, the competition balance is now available in this app.
In addition to the member experience, we pride ourselves on offering a solution that supports competition efficiency. Now, more than ever, clubs are looking for any administrative hand that reduces their workload yet improves the competition experience. What is Golf Genius and BRS Golf doing to support this?
Competition Efficiency
Player Entry – Player entry is now easier, with the improved Golf Genius/BRS Golf integration making it easier than ever to enter competitions either via tee bookings or on the day.
Competition Processing – Automation is key! We have automated the score posting process to WHS after a competition has been processed to reduce competition admin time – allowing players to see scores almost immediately and supporting organisers, who will have time to focus their efforts elsewhere.
Quick Events – Our quick events feature has also developed during the time of our partnership and competitions will be significantly easier and quicker to create moving forward. This new feature will allow committees to create a competition, with all the intricacies they require, within a one-page document – making competition setup easy and efficient.