The CMAE continues to deliver top class club management education with the latest Management Development Programme on golf management hosted in St Andrews on the 28 March to 01 April 2022.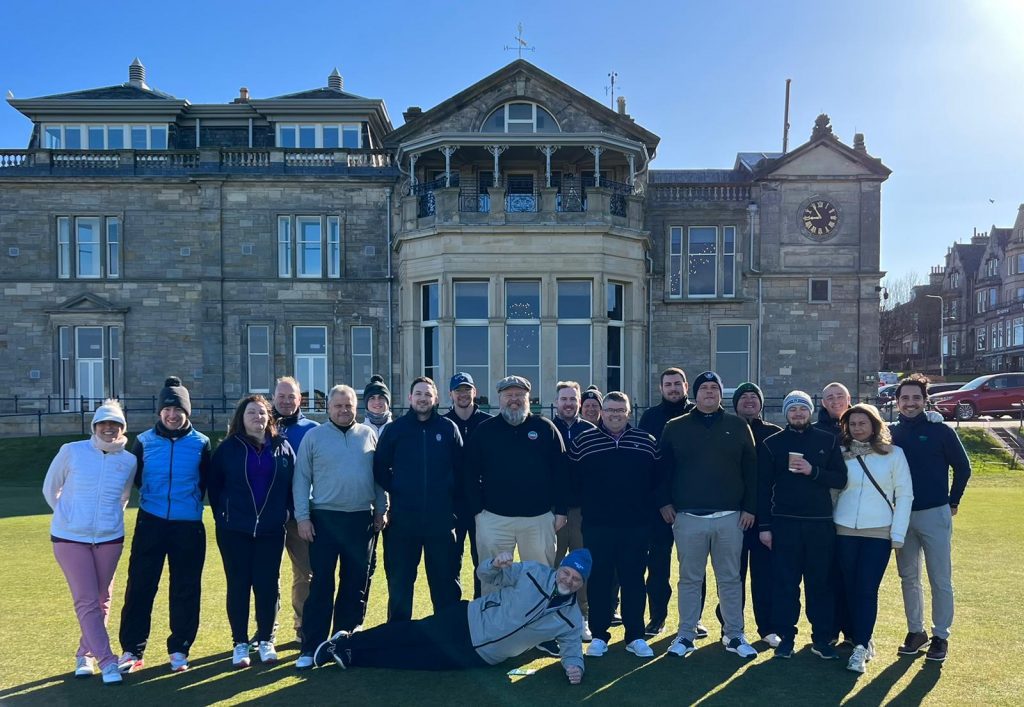 An international group of 18 delegates came to St Andrews, the Home of Golf for five days of education focusing on managing golf operations, diving deep into subjects such as the golf business model, course rating & handicapping, working with your greenkeeping department, R&A Golf development, fleet management, retail and customer service, sustainability, golf architecture and more.
During the week delegates received a tour of the St Andrews Old Course and their facilities from course manager Gordon McKie, before getting to experience playing 18 holes on the famous course, a once in a lifetime opportunity for many!
Delegates were also able to experience first hand the world class operations at Gleneagles with a full day touring the club, the shop and academy and getting to understand their brand and values with talks from Andrew Jovett, Alyson Lilley and Craig Haldane.
A tour of the R&A clubhouse was also included in the week.
The course in Golf Management is part of the CMAE's Management Development Programme (MDP), an educational pathway consisting of six residential courses covering all of the competencies of the modern club manager.
For more information about CMAE and their Management Development Programmes visit: