In support of faster and more enjoyable golf, Jack Nicklaus and Muirfield Village Golf Club introduce Labor Day weekend tournaments of 12 holes, larger cups and slow-play penalties
Over recent months, Jack Nicklaus has joined several of golf's leading organizations, including the PGA of America and USGA, to encourage out-of-the-box thinking to attract new players to the game and retain those already in the game. In an effort to show his commitment, the Golden Bear is experimenting with fun and innovative options in golf at one of the world's most prestigious clubs, Muirfield Village Golf Club.
Muirfield Village Golf Club, as part of its Labor Day weekend golf festivities, will host two separate 12-hole tournaments, during which golfers will be encouraged to play one tee up from where they normally play, the hole will be almost doubled in size, and participants will be penalized for slow play.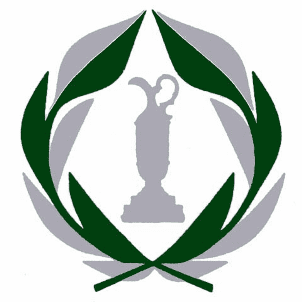 "I love the game of golf and believe we have a unique opportunity right now to grow our sport," Nicklaus said. "But we all have to recognize that the game in our country has been stagnant for a number of years, and actually has lost a significant number of golfers—close to four million in the last five years, according to the National Golf Foundation. The numbers of female and junior golfers—two segments that once represented a large percentage of the new people coming into the game—have dropped 23 and 35 percent, respectively, over the last five years. Many say the game is too hard and others say the game takes too long.
"I think the game is a great game and in no way am I trying to change it. There are few bigger traditionalists than me, but I realize we need to start thinking out of the box. So I ask all the traditionalists to be tolerant while we try something new, something fun to hopefully help us grow the game. It's too important for us not to try. With so many sports and activities fighting for the time and attention of families, we need to think of ways to make our game more attractive and thus more inviting, especially to children and young adults. Perhaps what Muirfield Village is trying over Labor Day can help open a few eyes and a few minds."
Nicklaus has been outspoken in recent months about providing new and current golfers options in a round of golf. For example, if golfers are limited by time or energy, encourage them to play 6, 9 or 12 holes instead of 18. Nicklaus has also encouraged clubs to occasionally expand the hole once a month or even once a week in an effort to entice some people who might have been reluctant to try the game because they fear it's too difficult.
At Muirfield Village Golf Club and The Bear's Club, Nicklaus' Ohio and Florida home clubs, he has created a 12-hole scorecard as an option for members. At Muirfield Village, a 12-hole composite (Holes 1, 2, 5-13 and 14) will be used for a 12-hole better-ball tournament on Sunday, Sept. 4, and another 12-hole, stroke-play event on Labor Day, Sept. 5. In both rounds, the club will use an 8-inch cup, rather than the normal 4.25 inches.
To encourage faster play, participants will be required to complete their round in 2.5 hours, and players will be penalized one stroke for every five minutes over the allotted time limit. "Muirfield Village Golf is excited to be a part of any efforts to grow the game by bringing new perspectives on it," said Jack Nicklaus II, Chairman of Muirfield Village Golf Club. "The
traditions and integrity of the game will always be respected and honored, but golf has to be cutting edge. The time has come for the golf community to make a fresh start for the benefit of the future of the game, and show new people that the game of golf can be about makeable putts, camaraderie and enjoyable competition played out in a timely manner."
Muirfield Village intends to extend their experiment into October. Traditionally, as the golf season nears its end, the club has invited all members' children who play on a local golf team, middle school or high school, to bring their entire team to play the world-ranked golf course. This year the tradition will continue, but with a 12-hole event utilizing the 8-inch cup. The club was also among those across the country which participated over the July 4th holiday in "Tee It Forward," an initiative from the PGA of America and USGA that encouraged golfers to play the course at a length that is aligned with their average driving distance. Golfers were inspired to speed up play by utilizing tees that provide the greatest playability and enjoyment.
Nicklaus was among the campaign's proponents, and Muirfield Village has promoted the program all season. A scorecard with five new sets of tees was created, and according to Head Golf Professional Larry Dornisch, "Golfers have been encouraged to move up to a comfortable yet challenging yardage."
"This was among many initiatives we have discussed," Jack Nicklaus added, "and I think families around the country will enjoy alternate formats like this to make the game more fun." In addition to the unique Labor Day weekend format, the event and the club will be playing in support of Patriot Golf Day (Sept. 2-5). At least $1 per person from every round of golf will be
collected and donated, although members will be encouraged to give more.