Trump International Golf Club, Dubai affords an exquisite championship links-style golf course, world-class golf, leisure & retail facilities, and the finest dining experience complete with the promise to exceed all members and guest expectations.
We caught up with the Director of Golf Operations at Trump International Golf Club, Phil Waine to discuss how the stunning property located in the heart of the DAMAC Hills ensures its promise of 'excellence' is realised.
Utilizing the feedback from 59club's Mystery Shopper feedback over a 5-year period has enabled us to highlight the strengths and weaknesses of the business at all touch points of the golfer's experience. From here, we have been able to conduct our internal training around the areas of opportunity that have been collectively flagged within the audits. For example, upsell training in the retail department combined with product knowledge seminars and utilizing our preferred vendors such as Taylormade to conduct additional training.
We were also able to highlight potential staff shortages within certain areas of the operation and used this indicator to schedule staff amendments and instigate additional recruitment. Using the Mystery Shopper feedback, we can highlight and justify to our ownership the areas of recruitment required to ensure the Trump brand standards are provided on a consistent basis, and to also benchmark our experience against other leading golf facilities.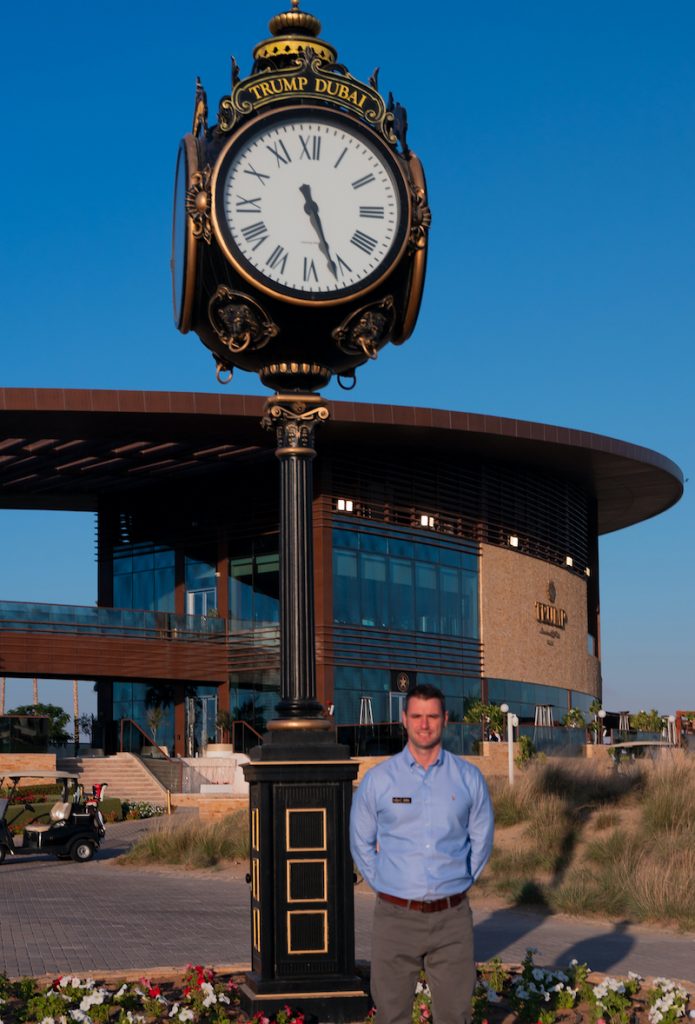 In addition, 59club's mystery shopper feedback has been utilized for supporting justification around staff recognition awards such as employee of the month/quarter/year, combined with annual performance reviews.
We deliver our annual membership survey with 59club and without doubt it's the most important satisfaction survey that we conduct each year at the facility. We deliver the survey in May each year and it is active for around a 3–4-week period. We feel it is important to provide members with a constructive communication platform to express their opinion on the membership experience at Trump International Golf Club, Dubai, and to highlight the strengths and areas of opportunity from their own personal standpoint. Members can also remain anonymous when conducting the survey which allows them to feel comfortable when expressing certain views.
Each year we have received excellent feedback and there is always a new concept or idea that appears within the comments that we have implemented into the membership experience. This can range from a new competition event/schedule, tee sheet format, additional practice facilities on the TrackMan Driving Range, golf course upgrades, menu item/pricing amendments within the restaurant outlets etc.
Once the survey is closed, the results are distributed to the membership via a newsletter communication with the summer (June – August) action plan attached. Since we launched the membership survey in 2019, we have seen an increase in overall membership satisfaction each year, with 2022 being our record satisfaction score.
On the back of the 2022 Member Survey action plan, we have outlined further facility enhancements and renovation projects for 2023 to ensure we can continue the member satisfaction trend into next year. These enhancements will not only benefit members but also visitor golfers and non-golfers from the surrounding community. In addition, we also deliver a daily guest survey, which is sent to each non-member just 24 hours after their round of golf. On completion, each participant will receive a personalized response from the golf team within 24 hours of receiving their survey response. This is an opportunity to address any concerns from the golfer, and to potentially encourage repeat play by applying a Promo Code for the next visit.
The daily visitor survey provides additional data obtained from the mystery shopper and member survey to again benchmark the golfing experience we are delivering to all non-members. We have applied incentives for guests to complete the survey to ensure we maintain a healthy capture % rate throughout the year.
In addition to the staff training, we align all satisfaction survey scores to individual and departmental annual KPI's and include these within the annual business plan at the start of the year. All survey scores are reviewed monthly and benchmarked against the budget, prior year, and industry averages. They are included within all owner and management reports.
The action plans and training implemented on the back of the satisfaction scores from members, guests and mystery shoppers has been supported with positive trends on commercial performance year on year. We have seen growth in areas such as merchandise spend per round, membership and green fee in all non-member round segments. In addition, the Golf Club has received prestigious global accolades within the golfing industry in recent years and continues to be nominated in 2022. We feel the service provided by 59club has been a huge support mechanism to help us achieve these goals.
The 59club service excellence awards are recognition that the club is delivering the Trump brand standards to members and guests throughout the year. Working within golf facilities in the Middle East with demanding commercial targets, it is important to ensure service standards are not compromised when achieving these objectives.
The current Director of Golf role involves a lot of administration tasks and attending meetings throughout the week. Therefore, there is a limited amount of time where I can personally oversee all touch points of the operation firsthand. We operate a floodlight facility on the Par 3 Course which means we have tee times starting from 6am in the morning until 9pm in the evening with over 70 thousand rounds of golf accommodated during the year. The 59club software we implement at Trump International Golf Club, Dubai basically provides the team and I external feedback on the golf experience we delivery on a daily basis throughout the year. The information received can be measured and allows us to make key strategy decisions based on factual data received from all golf round segments.
To anyone not working with 59club, I would have to question how they are auditing their member and guest experience, and what information they are using to make key operational strategy decisions to help them advance and deliver excellence in a competitive marketplace.
59club are industry leaders in Customer Experience Management, with a wealth of ground-breaking Mystery Shopper Audits, Customer Satisfaction Surveys, and Employee Training Programs. They support many of the greatest names in the Golf, Leisure, Spa, F&B and Hotel Industries, to elevate Sales Performance and the Customer Experience across their respective client properties.
For more information visit www.59club.com