Wednesday 2nd December: Workshops (1 included in package)
09.00-10.40 Principles for a high performance culture
Susan Stevenson
(maximum 30 people – FULLY BOOKED)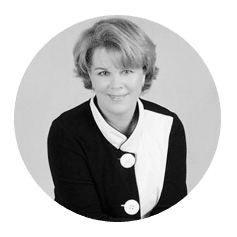 90 min workshop and some of the main features will be:
This high performance culture workshop will provide you with principles and tools and techniques to lead your employees to be united, aligned, and a productive community – even in difficult times.
Having a deep understanding on the culture of your club for 2021 is of critical importance in order to engage your employees through this very unprecedented time. The HPC (High Performance Culture) model will give you the framework to guide your employees on a journey that will align commonalities and differences, resulting in high performance.
The workshop objectives:
1) Learn about the guiding principles behind interdependence in the workplace that leads to high performance- a we/us approach
2) Identify high performance culture self leadership behaviors that are areas of opportunity and needing improvement in your club
3) Understand how you can implement the HPC framework tools in your club
4) Opportunity to share best practices with each other for a stronger unified interdependence culture that drives and thrives even in these difficult times
---
10.00-12.00 Lean Process and Six Sigma
Darshan Singh
(Maximum 30 people – sign up)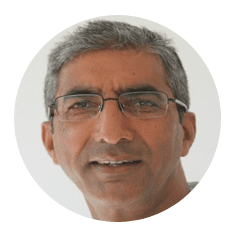 A 110 minute Workshop:
Six Sigma and Lean Process experiential workshop will share tools, systems and framework that have been developed and used in other industries for eliminating defects and waste in the business process. Six Sigma and Lean process workshop will provide an introduction to a way of thinking and behaving that has changed many corporations in the world. This workshop will give participants an opportunity to reflect, learn, and create new tools, ideas, concepts to apply in their clubs to deliver the intended result in 2021 and beyond.
Workshop Objectives:
• Learn about the fundamentals of Six Sigma and Lean Process principles
• Identify system and process improvements in your club
• Develop a view on Six Sigma, Lean Process and how it can be implemented in your club
• Understand how your club products and service can promote customer satisfaction and attract and retain new customers
• Opportunity to reflect, learn and share ideas for a better, fitter and stronger club going into 2021 and beyond
Darshan has a wealth of expertise in human resources development, strategic planning, organization design, facilitating change, recruitment, and performance management.A high energy, results orientated human resources, people development professional with over 25 years of international experience in the UK, Europe, South-East Asia, Middle East, and North Africa, across a broad-range of sectors.
---
11.00-12.40 How do we give members the warm embrace – when we dare not embrace?
Kevin Fish, CCM
(Maximum 30 people – sign up)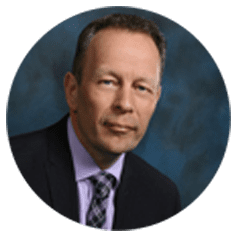 A 90 minute workshop including:
How do we give members the warm embrace – when we dare not embrace ?
Golf rounds have spiked. Historic perceptions of our game
are under review. And younger people have decided CLUB might be for them
afterall ! But with clubhouse restrictions ongoing and precautions to be
followed, how do we continue to put CLUB in to clubhouse ?

Discover what clubs around the globe are doing to overcome
this challenge, and assess your club's approach to the four questions that will
ensure you lead your team in your never ending mission to increase member
loyalty and belonging.
Kevin has over twenty years of experience in the club industry, including nine years serving as the Manager of the Glen GC in North Berwick, during which time he won the UK Club Manager of the Year award & was in the first group of Managers to secure the CCM designation in Europe. Kevin now runs his own training and consultancy firm Contemporary Club Leadership Ltd where he aims to help clubs do the right things, right.
---
13.00-14.40 Scenario Planning
Bill Sanderson
(Maximum 30 people – sign up)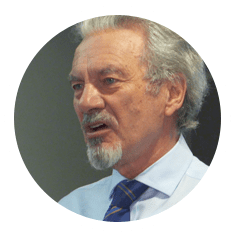 A 90 minute workshop including:
Scenario planning is making assumptions on what the future is going to be and how your business environment will change overtime inlight of that future.More precisely, Scenario planning is identifying a specific set of uncertainties, different "realities" of what might happen in the future of your business.
Bill has been in constant demand as a business coach, to all types and sizes of business, for over thirty years. Bill guides, motivates and inspires in equal measure but always through the delivery of exceptional performance.
---
14.00-16.00 Change Management
Andre Van Hall
(Maximum 30 people – sign up)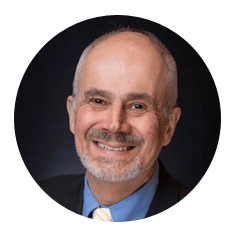 A 2 hour workshop including:
Participants will be able to discuss what change is currently affecting them, and not only how to deal with it effectively, but also how to make change happen. The completed worksheet will give them a living document to take back to the office and quickly begin implementing a "culture of curiosity" both in their personal and professional lives.
Being the CEO of the prestigious Denver Athletic Club suited André van Hall. His storied career in the hospitality industry spanned three continents and the world's finest hotels. He was at the peak of his game. Until the day tragedy struck.Resting at the top of the mountain, after beating his riding companions to the top, André's optic nerve suffered an irrecoverable injury. Blindness was only two weeks away and was followed shortly by a diagnosis of cancer that was metastasizing. Losing his prestigious job and battling for his life, André made a discovery and is now sharing it with the world.
---
15.00-16.30 Amplify your Presentation online
Vincent Phipps
(maximum 30 people – sign up)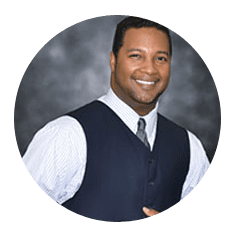 A 90 minute workshop including:

This will be an exciting and engaging workshop! Amplify yourself and your club with improved skills.
Vincent Ivan Phipps is an attitude amplifying keynote speaker and communication coach. Vincent is called, the Attitude Amplifier due to his high energy, content rich material, and interactive presentation style.
16.45-17.45 Closing of the CMAE Conference – Futurist & CMAE plans
Vito Di Bari – Toby Johansson – Ed Edwards – Darshan Singh
World's premiere futurist, innovation strategist, and inspirational keynote speakerVito Di Bari maintains a global reputation of excellence as the world's premiere futurist, innovation strategist, and inspirational keynote speaker; he is the only keynote speaker who has given a TEDx Talk in five world continents.