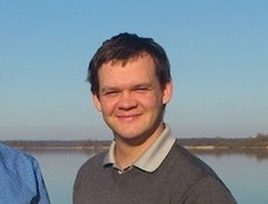 This months champions of the green are the team at the Estonian Golf and Country Club. Led by CEO, Hanno Kross (pictured left), the team recently became GEO Certified™.
Paul Marley, the Assistant Golf Course Superintendent responsible for the clubs sustainability measures explained, "The club has viewed sustainability as integral to operational policies since it opened, so OnCourse™ was relatively quick and painless taking us just a matter of a couple of weeks to complete the questions".
Given their longstanding focus on using sustainability principles to boost the course quality and operational efficiency, their report showcases performance at a level that already exceeds the minimum requirements of the certification.
Hanno Kross explained "We want the club and golf in general to be viewed as a place for everyone. Our course is open to the public and we are keen for them to use it for other recreational activities too, like walking, fishing or even cross-country skiing.
"Becoming GEO Certified™ was an obvious choice as it is a great way for us to highlight a lot of the excellent work that we are doing as well as learn new ideas about what we can do going forwards.
"We are excited about continuing to drive towards more sustainable operations, including solar power, a drive to become 100% organic and further efficiencies in our irrigation system that already draws directly from the Jägala river."
Part of the club's desire to operate more and more sustainably stems from the obvious business benefits that come with it, which has so far included reduced operating costs and a more prominent position within the local and international golf market.
To read Estonian Golf & Country Club's GEO report, visit: www.golfenvironment.org/directory/205_estonian_golf_country_club
Or to read the press release regarding their certification, visit:

http://www.golfenvironment.org/whats_new/news/963_estonian_golf_country_club_geo_certified
For further information on Estonian Golf & Country Club visit: www.egcc.ee