Golfpark Nuolen's Head Greenkeeper, Steven Tierney and his team are recognised as this months Champions of the Green. They are noted for the work they do to embed resource efficient practices and initiatives in the daily running of the Swiss club.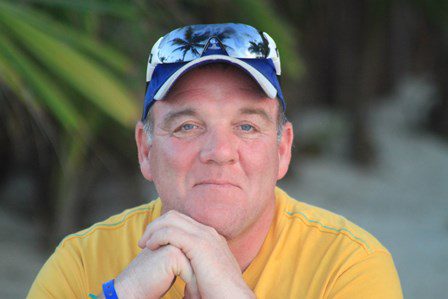 Steven is an international member of the super intendants association of America (GCSAA) and international BIGGA member. In 2009 Golfpark Nuolen became the first Swiss golf facility to gain the GEO Certified® standard, golf's international eco-label. They showed continued commitment and improvement across the areas of nature, resources and community to become re-certified in 2012. In 2012 Steven and Golfpark Nuolen were also named the overall winners of the 2012 GCSAA/Golf Digest Environmental Leaders in Golf Awards (ELGA) in recognition of their commitment to environmental stewardship.
Among the notable initiatives that Steven and his team have implemented is a water-farming project comprising seven miles of drains designed to divert run-off into irrigation ponds. As a result of this project the facility has saved US$20,000 annually in electricity and no longer requires water to be sourced from nearby Lake Zurich. Also ensuring efficient use of resources is a new maintenance facility, which is almost completely self-sufficient, gaining its power and heat from solar panels on its roofs and deep-drilled pilings utilizing natural heat.
Along with their resource efficiency initiatives the club has a strong focus on the protection and enhancement of nature and providing value to the local community.
The greenkeeping team built a wildlife tunnel that runs under the main road to the golf course and provides wildlife, particularly local amphibian species, with a safe passage to habitat on the course. A further club initiative means all local children can receive lessons and equipment at the club free of charge, helping to highlight the simple way that golf clubs can embed themselves as key contributor's to the local community.
Steven Tierney explained,
"We're delighted for the course to be seen as more than just a golf club, but rather a place where juniors, families and golfers of all abilities feel welcome and can enjoy their spare time in nature! The OnCourse® programme helped guide us through the steps to operating more efficiently, engaging more with the community and being able to proudly show some of the great things that are happening at Golfpark Nuolen. For those that have not benefitted from it yet – I would strongly recommend they take a look at the programme and what it has to offer."
More details about resource efficiency and other sustainability measures at Golfpark Nuolen visit: www/golfenvironment.org/directory/159_golfpark_nuolen
To find out more about what OnCourse® and GEO Certified® can do for you click here:
www.golfenvironment.org/get_involved/clubs