Day 1
Arrival and Welcome Drinks
Signet Library, Edinburgh
The Signet Library History
The Signet Library is home to the Society of Writers to Her Majesty's Signet – WS Society for short. The Society goes back to the 15th century as the officers authorised to produce royal manuscripts with the King of Scotland's seal, 'the Signet'.
The 'Writers' were part of the College of Justice established by James V in 1532 which recognised judges and lawyers as separate from the state and is the bedrock of Scotland's legal system. 'Writers to the Signet' have played a prominent part in the development of Edinburgh and Scotland, not just in law but in other areas. For example, Sir Walter Scott was apprenticed as a WS. The Society today remains a highly respected and prestigious body of lawyers.
The Signet Library building, designed by Robert Reid with interiors by William Stark, was completed for the WS Society in 1822 in time for the famous visit to Edinburgh of King George IV. William Playfair and William Burn were also involved in alterations to the building.
The building is a classical masterpiece and is a category A listed building. The classical architecture inspired the concept of Gran Caffè and Italian influence.

---
Day 2
Theme: Mentoring, young people and innovation
Venue: Macdonald Holyrood Hotel
Evening: Heights Restaurant, Apex Hotel – Sherlock Holmes Dinner
Sherlock Holmes is the world's most popular detective and quite simply one of the best-loved literary creations of all time. Residing in his modest but chaotic rooms at 221B Baker Street with his loyal companion and chronicler, Dr Watson, Holmes used his extraordinary powers of observation and deduction in cases and adventures set amidst the fog and cobbled streets of Victorian London. But what is less well-known to his legions of devoted readers and fans is that Sherlock Holmes, properly speaking, was born in EDINBURGH!

---
Day 3
Theme: "Farm to Fork"
Venue: Marine Hotel, North Berwick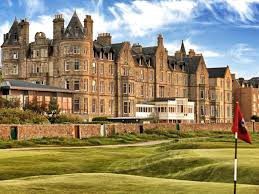 ---
Day 4
Theme: Change Management
Venue: New Club St Andrews
Since its formation in 1902 the Club has continued to evolve across the decades and remains true to its motto 'Semper Nova' – always new.
The Club is quite rightly proud of its contribution to the community of St Andrews and the home of golf.
Today members enjoy the comforts of a prestigious clubhouse overlooking the world famous Old Course.

Evening – Drinks & Canape Reception
R&A Clubhouse, St Andrews
The Royal and Ancient Clubhouse is an iconic image, recognisable to golfers worldwide. Yet it is very different to the building unveiled in the middle of the 19th century. Each elevation has changed over time, a result of the expansion that has taken place to meet the needs of the growing membership.
The foundation stone was laid on 13 July 1853. This event was treated as a ceremonial occasion, with long-standing R&A member and senior Freemason, John Whyte Melville, performing the honour. It began with a procession, accompanied by a band, from Madras College. Many St Andrews residents watched as Whyte Melville struck the foundation stone with a mallet and called for "the Great Architect of the Universe" to shower down his blessing upon the work".
The project took eleven months to complete and was ready by 22 June, 1854.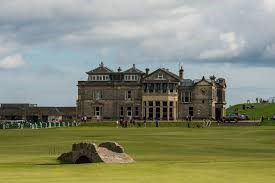 ---
Day 5
Theme: Governance & Sociology
Venue: New Club, Edinburgh
The New Club is Scotland's Oldest (founded in 1787) and pre-eminent private Members' Club, featuring fine dining, entertainment and a socially vibrant atmosphere in a welcoming and historical environment.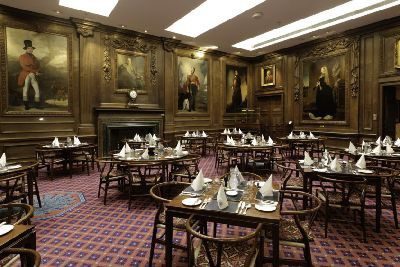 Evening – Macdonald Holyrood Hotel
Scottish Evening & Ceilidh Dancing
A cèilidh or céilí is a traditional Scottish or Irish social gathering. In its most basic form, it simply means a social visit. In contemporary usage, it usually involves dancing and playing Gaelic folk music, either at a house party or a larger concert at a social hall or other community gathering place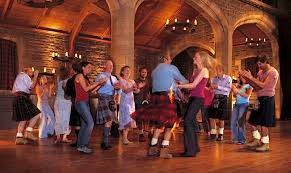 ---
Day 6
Theme: Women in Management & Wellness
Venue: Royal Burgess Golf Club
The Royal Burgess Golfing Society of Edinburgh is a Scottish golf club, which holds claim to be the oldest golfing society in the world, with references to it being instituted in 1735 dating from 1834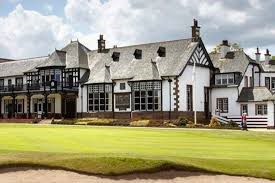 Evening – Dinner Aboard The Royal Yacht Britannia
Britannia was launched from the John Brown & Company shipyard in Clydebank, Scotland, on 16 April, 1953. For over 44 years the Royal Yacht served the Royal Family, travelling more than a million nautical miles to become one of the most famous ships in the world. To Her Majesty The Queen, Britannia provided the perfect Royal residence for glittering state visits, official receptions, Royal honeymoons and relaxing family holidays. For Great Britain, she was a majestic symbol of the Commonwealth and a proud ambassador generating billions of pounds in trade deals. For the Royal Family and 220 dedicated crew of Royal Yachtsmen, she was home.