'The Language of Leadership'
Bill McFarlan is co-founder and co-owner of Pink Elephant Communications. As managing director, he oversees the unique style of training that has taken the company all over the world. He leads more than 100 training courses each year – helping clients deal with everything from job losses and product launches to undercover investigations by Panorama. His Pink Elephant Communications career has taken him to the United States, Caribbean, Africa, Middle East, Asia and across Europe.
And his highlight? Leading the presentation skills training that concluded in Glasgow, Scotland, winning the Commonwealth Games for the city in 2014. His knowledge and expertise is based on a quarter of a century helping blue chip companies get their message across.
He spent almost as long as a presenter with BBC, Scottish Television, Sky and Setanta – where he anchored news and sports programmes from the early 1980s to 2004. BBC Breakfast News, Reporting Scotland, World's Strongest Man, Grandstand from Scotland, Sportscene, Scotland Today, Scotsport, The Golf Club – Bill presented them all. So he knows what it takes to get your message across in the media.
He's a regular conference speaker across the UK, Canada, the United States and Australia.
Session details
The session will help you with your language and give you direction on the right language to use to lead successfully –
In the session we will work on:
Speaking in Positives, rather than Negatives
Using words of Commitment – rather than Watering Down Words
Painting Vivid Pictures – rather than using Jargon
Giving Direct Answers to Direct Questions
When things go wrong, saying Sorry – with Regret, Reason and Remedy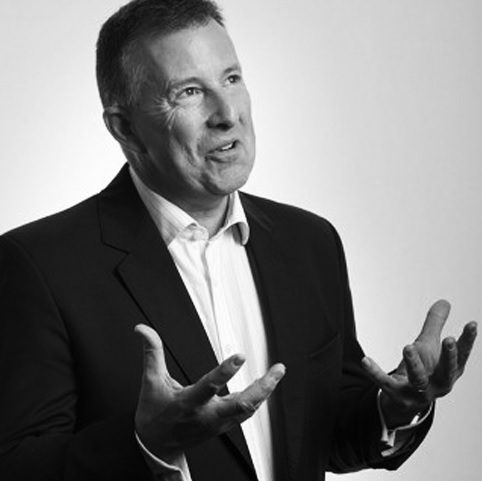 Session brought to you by