The CMAE is delighted to announce that Paul Booth, General Manager at Troon's Al Hamra Golf Club has gained the internationally renowned Certified Club Manager (CCM) certification.
The CCM designation has been the hallmark of professionalism in club management since 1965 and is the cornerstone of CMAE's education programme. It is recognised globally as a valuable and widely respected mark of a manager's commitment to professional development and the club industry.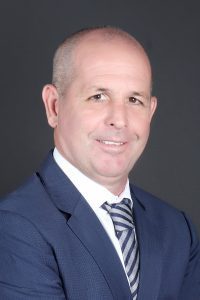 Paul's success with the CCM exam raises the number of Certified Club Managers in Europe and the Middle East to 68.
Paul, who is a PGA Professional has been the General Manager at Troon for over 15 years and was previously Director of Golf at Abu Dhabi City Golf Club.
Commenting on his success he said "I am delighted to receive the Certified Club Manager (CCM) designation, to join a distinguished group of industry professionals is an absolute honor. It has been an incredible learning experience which has allowed me to develop my career while working in various locations around the world, having been fortunate to participate in educational sessions in Malaysia, Indonesia, Singapore, United Arab Emirates, Scotland, as well as the United States of America. Our industry is ever evolving and the need to stay current in terms of business trends, leadership and communication practices, as well technological advances is vital. I would like to thank all my mentors, especially at Troon, as well as Asian Golf Industry Federation | AGIF, Club Management Association of Europe (CMAE), and of course Club Management Association of America for providing us with such an excellent platform."
Also commenting was CMAE CEO Torbjorn Johansson "We are delighted to see Paul becoming CCM. He has a huge appetite for education and he has been involved in training in four different parts of the global club industry community. We have worked together with credits, tests and communication in order to make sure we get this right. A lovely example of the global family and a globally recognised certification".
The CCM certification is available to club management professionals who have completed the full Management Development Programme and satisfy the eligibility requirements to sit the CCM exam. For more information see https://www.cmaeurope.org/education/certification/