Judy Murray and Colin Montgomerie have announced plans to locate Scotland's first purpose-built Tennis and Golf Centre of its kind at Stirling, Scotland's City of Sport.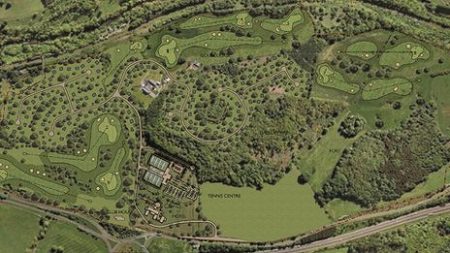 Judy Murray and Colin Montgomerie have announced plans to locate Scotland's first purpose-built Tennis and Golf Centre of its kind at Stirling, Scotland's City of Sport.
The new centre, to be built at Park Of Keir between Dunblane and Bride of Allan, will become a key element of the Stirling Sports Campus which embraces the University of Stirling (Scotland's University for Sporting Excellence) and the Forthbank sports complex to the east.
The Centre has been a long term ambition for Judy Murray to deliver sporting excellence at the heart of the community. She said, "The centre will make both sports more accessible and affordable for families, but especially for youngsters. My aim is to create a real community hub that links with local clubs and schools to grow both tennis and golf in the Stirling area and can deliver a pathway to excellence for the most promising players and coaches."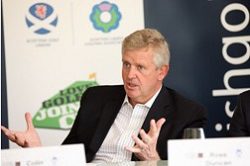 Colin Montgomerie, winner of over 40 international tournament titles, also lives locally to Park of Keir. He commented, "I think this is a fantastic project that will help nurture the next generation of Scottish golf and tennis stars. I am very excited to be part of the Park of Keir Centre and to work with Judy Murray going forward to make this Centre a success."
Scotland has a long rich history in producing golfers and now Andy Murray has single-handedly provided inspiration for a raft of future tennis stars. I think that creating a single venue in this central location where Scotland's best golfers and tennis players can train together side by side, sharing know how in a bespoke environment can only benefit aspiring young Scottish sports stars and I look forward to seeing what we can achieve."
Stirling Councillor John Hendry who is leading Stirling's bid for the National Performance Centre for Sport welcomed the tennis-golf initiative said: "These proposals fit well with our commitment to make sport a driver in improving health and well being across society, encouraging all ages, but particularly the young, to become active in sport.
"Stirling is fast being recognised as Scotland's city of sport and this announcement strengthens our case for locating the National Performance Centre for Sport in the city."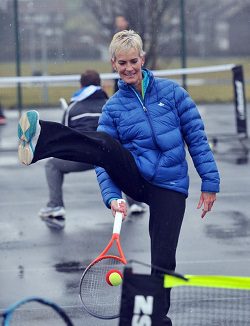 The centre will provide six indoor and six outdoor tennis courts, a nine-hole golf course with practice range, mini golf, multi-sport artificial grass courts along with changing facilities, coaching suites, and café restaurant. A hotel is also planned to reflect Stirling's growing importance in tourism and sport.
The centre at Park of Keir will be a destination for families to play together and will provide other leisure facilities such as children's adventure park, woodland walks and mountain bike trails, all geared to encouraging people to enjoy active sport.
Park of Keir has the benefit of excellent road network access, just off the M9, less than hour from Glasgow, Edinburgh and Dundee and ninety-minute' drive from Aberdeen and Inverness.
King Group, the owners of the land at Park of Keir, are delighted to announce the choice of Park Of Keir as the potential site for this unique sports venue and look forward to working with Judy Murray and Colin Montgomerie to facilitate the realisation of their plans.
A number of public exhibitions will be held during July and August, 2013 to engage the local community fully in the proposals. Subject to further planning approval, work would start during 2014.