MAJOR players across the golf industry are endorsing a new product which helps ensure the safety, compliance and training standards at golf clubs are up to date literally at the click of a button.
Golf clubs, golf course management organisations, insurance companies, health & safety and legal experts have all sung the praises of Obbi Golf, a new award-winning solution which is simple to install, simple to use, and which can save golf clubs time and money and ensure compliance in an ever more-strict regulatory world.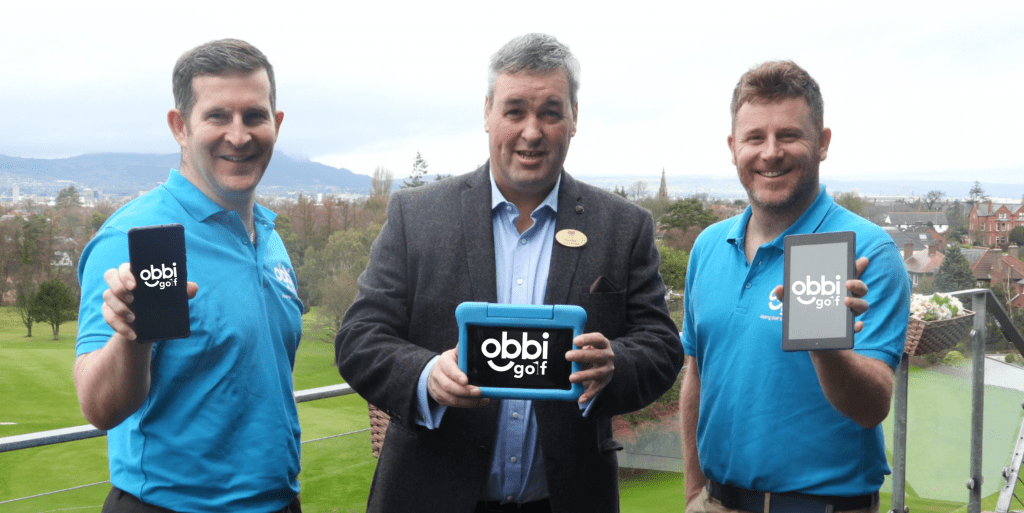 Belvoir Park Golf Club in Northern Ireland was the first club to adopt the cloud-based system and is already feeling the benefits. Club manager Brendan McDermott said he is looking forward to transforming the way the club operates whilst saving them time and money. The team at Obbi worked with Brendan on the development of QR-code enabled tasks and safety checks, which are an innovate time-saver for staff at all levels.
He said: "In the past unfortunately nobody really embraced and really understood how important health and safety is for the patrons who come through our gates, our membership, and our staff, which should really be at the forefront of everybody's mind.
"But now Obbi is a one-stop-shop for everything from policies and procedures to risk assessments and is also moving with the times regarding technology and I think all golf club managers should embrace new technologies.
"Obbi has delivered a massive return on investment which is often a hidden cost people don't really take into consideration like the time doing paperwork or following up on health and safety or near-misses or whatever it may be. It also depends on your broker, but we have seen a reduction in our premium which is obviously very important."
Obbi Golf has partnered with the Irish Golf & Club Managers Association (IGCMA) the Golf Club Managers Association (GCMA) and the Club Managers Association of Europe (CMAE) and is working with global insurance giant Howden Group to help more clubs with their safety, compliance, training strategies and systems.
Obbi Golf helps simplify and pull together all aspects of health & safety, compliance, certification, and all training records into one place to work together in tandem to save time, money and mitigate risk.
Obbi Golf CEO, Gareth Macklin, said,
"It makes club manager's lives easier and helps them sleep comfortably in their beds at night! We're operators ourselves and were trying to find a platform to integrate lots of the things that are out there. Obbi Golf covers everything around people – from on-boarding of staff, HR, training and communication. It handles processes from quality checks, machine checks, weekly fire checks and audits. Plus, from a safety perspective, it covers risk assessments, accident reporting, insurance documentation. We identified that there are lots of individual solutions out there – from Excel, pen and paper and individual apps – but we wanted to make things far easier and bring it all together.
We've won multiple different awards for innovative product of the year, Irish tech product of the year and we've recently been named one of the top fifty most innovative companies in the UK and Ireland, specifically for this golf product."
For more information on Obbi Golf please visit obbi.golf or email [email protected]