The CMAE's Management Development Programme part two course will make its return to Dublin on the 24-28 October 2022.
The course, which focuses on building and managing the club team, will take place at the Grand Malahide Hotel located just 15 minutes from Dublin airport and with picturesque views of the coast.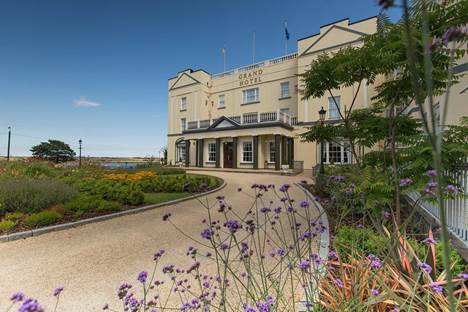 This course will help Club Managers to improve their management and critical thinking skill levels including time management, negotiation, team building and conflict resolution. The course is applicable to all levels of Club Manager who wish to enhance their knowledge in areas including team performance, personal development and strategic planning. There will be particular focus on developing the strategic plan for your club, and ensuring that your team is adequately managed, supported and motivated to achieve the club's ambitions.
The course also includes the Lumina Spark evaluation, which is individualized psychometric profile that provides a colorful framework for better self-understanding and helps people identify how to improve their working relationships with others.
Delegates will also see themselves work in groups on a case study and will present their findings on the final day of the programme.
Commenting was CMAE Director of Education Torbjorn Johansson who said "We have added this course to our schedule because of the high demand of the MDP 2 and we had so many delegates on the waiting list. We are delighted to be returning to Dublin and look forward to seeing delegates there."
For further information including booking please see https://www.cmaeurope.org/mdp-courses/