A Management Development Programme part 1 course was successfully hosted in Central London recently.
Delegates from City, sports and golf clubs and representing 12 different nationalities attended the 5-day course which took place at the Royal Automobile Club in the English Capital from the 15-19 August 2022.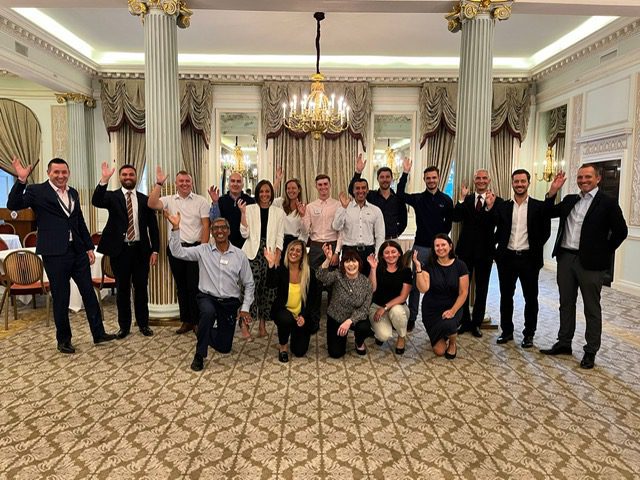 The course focused on the 11 core competencies of running a club successfully and featured sessions presented by Darshan Singh on Management to Leadership, Steven Brown on Food & Beverage, Jamie White CMDip on Club Legislation, Duncan Ritchie on Club Financial Management, Jules Murray on Operations Excellence, Bill Sanderson on Marketing in Clubs, Steuart Fotheringham on Health & Safety, Kevin Fish CCM on Club Governance, David Roy CCM and Nicki Davis on Facilities Management, and Michael McCormack CMDip on Career Development.
During the week delegates were also treated to a tour of some of London's premier private clubs, including the Travellers Club and the In and Out (Naval & Military Club) giving them a taste of the exemplary service and history behind some of London's private member clubs.
Luke Bearcroft, General Manager at Llanwern Golf Club said of the week "This course gives a great educational base if you are new to the business or are looking to further Management Operations. It is a multi-channeled approach that is very important in today's business needs. I feel privileged to have spent this week with the CMAE and cannot wait to continue my MDP pathway."
Jaine Collington, Front of House Manager at Pannal Golf Club who was a recipient of the ECEF Women in Club Management bursary also said "I just wanted to say a massive thank you for giving me this amazing opportunity. I have found a new network of friends and I have now increased confidence and knowledge that I never had before! To know that I have someone at the end of the phone from the CMAE is a priceless tool to have . I now want to continue with part 2!"