In January 2020 Fraser Jervis CMDip was appointed as the new manager of Lanark Golf Club in Scotland. We caught up with him to see how his first six months in the job has been and asked a few questions about the club and himself.
In January 2020 Fraser Jervis CMDip was appointed as the new manager of Lanark Golf Club in Scotland. We caught up with him to see how his first six months in the job has been and asked a few questions about the club and himself.
---
Firstly, tell us a bit about the club and why you wanted the job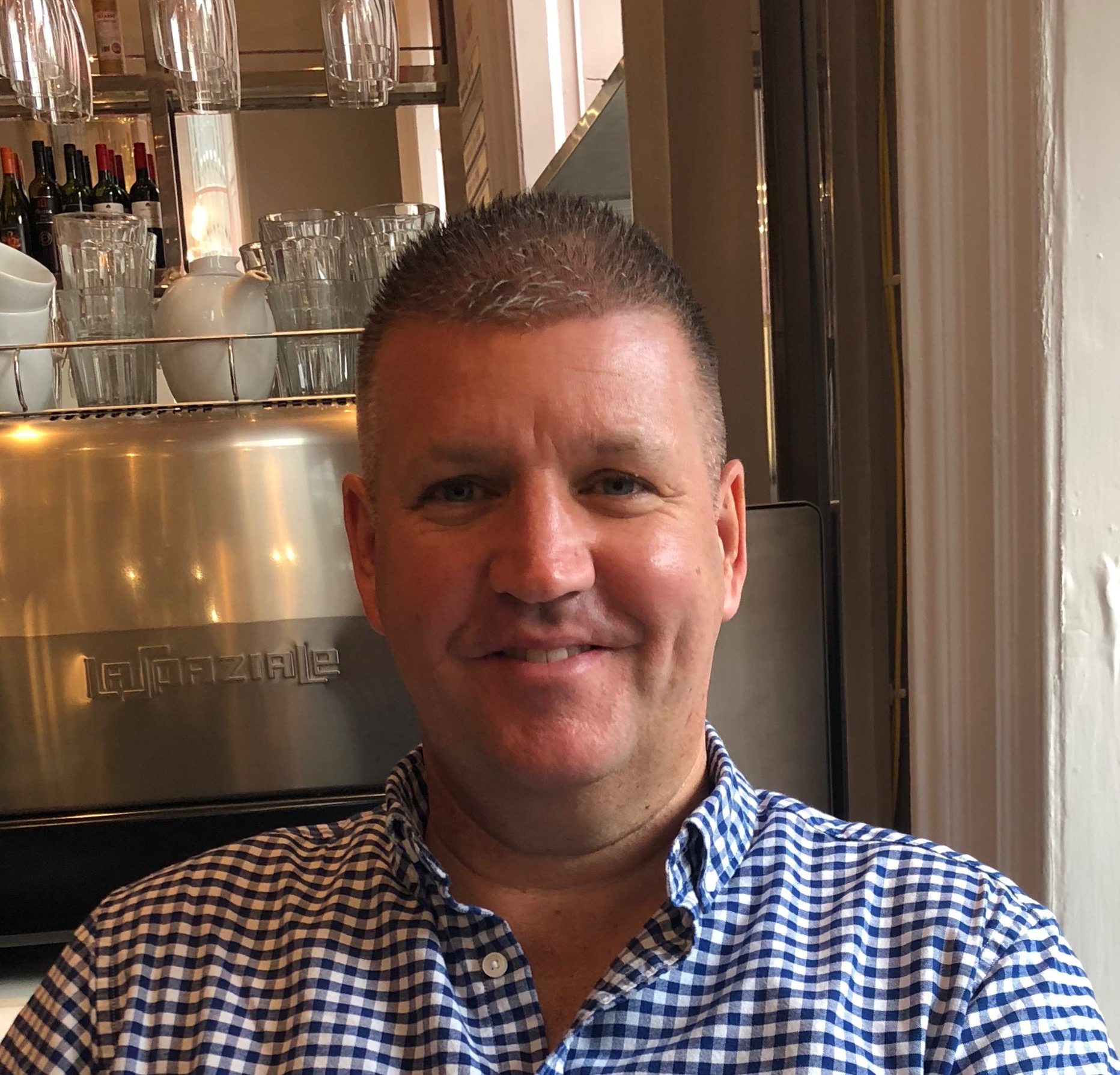 Lanark Golf Club was established on the 4th of October 1851 making it the 25th oldest golf club in the world. At that time the course comprised only six holes, set out on the Common Moor, then owned by the Royal Burgh of Lanark. Unlike many of the early golf clubs the location of the course has never changed and golf has now been played on The Moor for almost 170 years.
In 1897 at a cost of £3 and 10 shillings (£3.50), Tom Morris (Snr) was employed to lay out 18 holes and in 1927 James Braid supervised the construction of several new holes to produce the basic layout which, with the exception of longer tees and modern bunkering, remains largely unchanged to this day. Testament indeed to the skill of these famous course architects.
Lanark is often compared favourably with the King's course at Gleneagles, offering a similar moorland challenge set in wonderful scenic countryside. In 1920 the LSM Railway Company decided, only on the casting vote of its chairman, to build its world famous hotel at Gleneagles rather than Lanark.
From its beginning the Club has had connections with the Army. In early days the militia were encamped on what is today's practice ground and when Winston Barracks were built nearby, a close affinity between the Club and the Cameronian Regiment was established. The historic link has been celebrated by renaming the main bar as the Cameronian Lounge. Several of the Club's trophies have been presented by the Regiment including the 1893 mess silverware, which as the Army Cup, is played for each year in the invitational foursomes competition.
In 1995 the Club purchased the course from the local District Council. Until then it had owned only the land on which the clubhouse was built.
In 2008 the Club's constitution was altered to allow women to become full members.
The course record is 62 and is currently held jointly by professional Craig Maltman and amateur John Bauer of Lanark.
In 1951 the "Centenary Handbook" was published and in 2001 "Fifty Years On" celebrating the Club's 150th anniversary.
I was raised in the village of West Calder in West Lothian which is about 20 miles from the Royal Burgh of Lanark. For as long as I can recall, Lanark Golf Club was rated as one of the top golf courses in Scotland and its moorland is widely regarded by all.
On 11 occasions it has hosted Regional Open Qualifying. On one of these occasions, 1982, I had my first experience of the course when I caddied for the Assistant Professional of my home club, Harburn. Unfortunately, he didn't qualify that day, however, the course and clubhouse made a lasting impression on this 16-year-old and I was in awe of my surroundings.
As a serving Police Officer, I qualified and played in the UK Police Championships held at Lanark Golf Club in 2003 and the comments from all 105 qualifiers were universal in terms of how much they enjoyed the course.
After retiring from the police service in 2014, it was a natural move for me to get involved in golf club management. I first swung a golf club at the age of 9 years and have pretty much been hooked on golf ever since and have played in competitions as far away as Australia.
I was Captain of Harburn Golf club from 2004-2006 and was President of the Linlithgowshire Golf Association in 2008.
Having manged two clubs in my short time as a golf club manager, I gained invaluable experience which I believe provided me with the necessary tools to move to a bigger club. When the manager's job at Lanark was advertised, I felt the opportunity was too good to pass up.
What were your objectives for the club when you first started, both long term and short term?
Lanark Golf Club had been run exceptionally well for almost 28 years under George Cuthill, a native of Lanark whose family have been associated with the golf club for many years.
My short term goal was to enhance the communication between the Council, Manager and the membership. I absolutely believe that communication and trust are essential to allow a golf club to run effectively. Openness and transparency are key to forming mutually beneficial partnerships and this includes all aspects of golf club management. I ensured that I spoke with every member of staff in my first week and outlined my vision and plans, however, I asked each and every one of them what improvements they thought could be made to the running of the club and why. The information I gained from each of them was invaluable in assisting me and it also established a rapport with staff who immediately understood they were valued.
My main long term objective was to improve the governance of the club and how it was run. My focus was to develop a 5 year strategic plan with defined objectives and goals. Again, this requires 'buy in' from staff and Council. The focus is on analysing how the club is being run, recognising any ongoing issues and developing plans to improve the quality of the product.
Having been involved in golf from a very young age, I firmly believe that golf clubs should provide an exceptional service to its members and guests alike. I want people to tell others what a great experience they had at Lanark Golf Club throughout the whole time they were at the club. If that is the case, members will remain loyal and they will bring in new members. Visitors will continually return and recommend the club to others who will also visit. Make the experience memorable for all the right reasons and the club will benefit.

How have the first 6 months been as manager of the club?
The first 6 months have gone by in a blur. I started on 6th January and had no handover from the previous manager, who had only been in post for 21 months. He had moved on and was back involved in his previous career, albeit at a higher level. The main issue being that he had left in November and the club had no manager during the ensuing period. The Assistant had done a fabulous job but it was impossible for her to do everything. With a great deal of assistance, I managed to get the various issues resolved and a set of accounts prepared prior to the AGM which was held on 14th March. However, by the time of the AGM the coronavirus pandemic was taking hold in the UK and I guess most people knew that lockdown was almost inevitable.
Lockdown was announced in the UK on 23rd March, 3 days before I issued the members with their annual subscriptions, talk about walking into the eye of the storm! The next 7 weeks were spent, mostly working from home on my laptop and with a great deal of help from my assistant we managed to cajole 96% of the membership into paying their fees. The early part of this process was fraught and it was a worrying time waiting to see if enough members supported the club in a truly difficult situation. Communication was key and the membership did respond magnificently.
During this time I had to furlough the majority of staff. I had barely got to know them when I had to do this and although it was absolutely the correct decision it was not an ideal position to be put in. I explained the whole situation to each and every one of them, honesty and transparency is the only way to deal with staff. I think they all responded positively to this
There are two flats attached to the club and to make matters worse one of the residents tested positive for Covid -19. Apart from the obvious concerns around his health, it resulted in me having to put measures in place to protect the health and safety of others.
As we are gradually coming out of this pandemic, I realise that although golf is so important to people's mental and physical health and the prospect of playing will be celebrated, it pales into insignificance when compared with the devastation this virus has brought to so many people's lives.
With a return to golf and members being able to come back and play the course, albeit under tight restrictions, I am looking forward to meeting the many members (I was unable to before) of this fabulous golf club and I hope the waters run far more smoothly in the coming months ahead.
After many years in the police force, what made you make the move to club management?
I actually spent 30 years in the police service, the last 12 of which were as an Inspector. When I retired, I took 6 months out and enjoyed 4 fantastic holidays, one of which was 2 weeks in Myrtle Beach with my wife and another couple enjoying some of the golf courses South Carolina has to offer.
When I had enjoyed my holidays and was rested up, I realised at 49 years, I had to do something else and with my whole life involved in golf, it was a natural decision to look at golf management. Apart from the administrative side, I have been lucky enough to play at reasonable level. I played off a handicap of plus one for a number of years and was lucky enough to play in various competitions in different countries. I even managed to play in Regional Open Qualifying twice and on one of those occasions lost in a play-off.
The game has been my passion and I want to put something back into it. I have had so many wonderful experiences, met so many great people and developed friendships which will last for a lifetime. I would love to encourage more people into this fantastic game of ours and make golf the 'go to' sport for many people.

How about SGCMA and CMAE – has your involvement in those organisations helped with your first few years in a new career?
The CMAE has been nothing short of excellent. Having completed 4 of the MDP courses, the knowledge I have gained from presenters and the experience and connections I have made with fellow managers across the globe, has been invaluable and I will encourage any manager to enrol on this pathway. I would relish the opportunity to be involved with CMAE as my knowledge and experience grow and very shortly I will sign up to the final MDP course with the intention of sitting the CCM exam in the next two years.
In terms of the SGCMA, again I have nothing but positive comments to make. Like CMAE, the networking opportunities that it presents is crucial. Both have provided me with a wide range of contacts who I can communicate with to gain their experience in any given situation. I have recently been appointed to the Board of Directors and taken on the role of Director of Communications which I hope to develop over the coming months and years. I see this as an opportunity to expand the membership base and provide greater support to managers within the industry.

Anything else you would like to add?
During the latter part of my career in the police service, I was heavily involved in the planning of large scale events and indeed was responsible for the policing arrangements. I also project managed the integration of 3 areas into one fully functioning unit. These transferrable skills have assisted me greatly during my 5 years in golf club management and assisted the clubs I have worked in and I have already project managed large pieces of work which although difficult have proven to be successful.