Golf Genius Software, the leading worldwide provider of tournament management solutions, has announced the launch of Golf Genius Golf Hub, a powerful new way to promote and market events available at no cost to existing Golf Genius customers.
Private clubs, public courses, and resorts are now able to seamlessly create a promotional Golf Hub landing page for any competition, open event, league, or clinic, with optional online registration and payment as required.
Golf professionals and administrators can then embed these professional-looking pages into their club website, email campaigns, and social media posts to amplify promotional efforts and drive increased participation.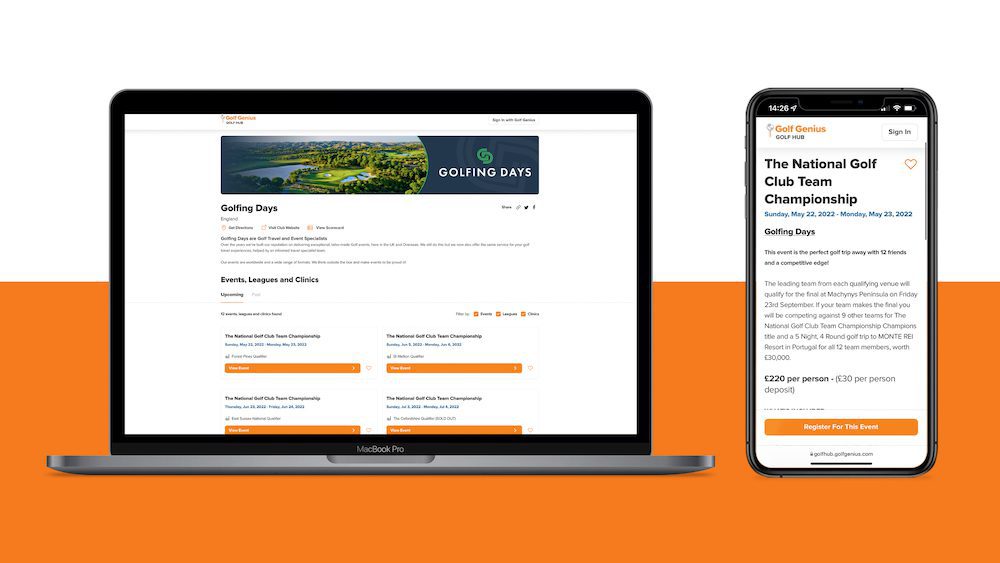 Golf Hub pages are customisable, allowing clubs and resorts to showcase their sponsors by embedding their logo and linking directly to their website. After an event is complete, the Golf Hub Page automatically shifts to display the tournament results and leaderboard.
"We are excited to launch Golf Hub, which can be used as a tool to support and promote any type of event," commented Craig Higgs, Managing Director for Golf Genius International.
"While sophisticated player registration and online payments have been important features of our offering for several years, Golf Hub combines this concept with automated marketing to provide powerful promotion to our customers."
Another feature of Golf Hub is the ability to automatically aggregate your event pages into your Club Hub, a single page that showcases the playing and learning opportunities at your facility.
Easily embedding into an existing website, Club Hub allows golfers to see all upcoming events. They can click on any individual event to visit the Golf Hub Page to see more information, register, and view tournament results.
If you are interested in finding out more about Golf Genius, contact the international team at [email protected].