Golf Genius, the leading worldwide provider of tournament management solutions, has achieved a stellar milestone with their tournament management solution used to power nearly 10 million rounds of golf in a short two-month period, from June to July 2022. This represents a year-on-year growth of 20%.
Over the last year, Golf Genius has expanded across over 11,000 golf facilities in more than 62 countries, quickly becoming the most recognised tournament management solutions across the globe.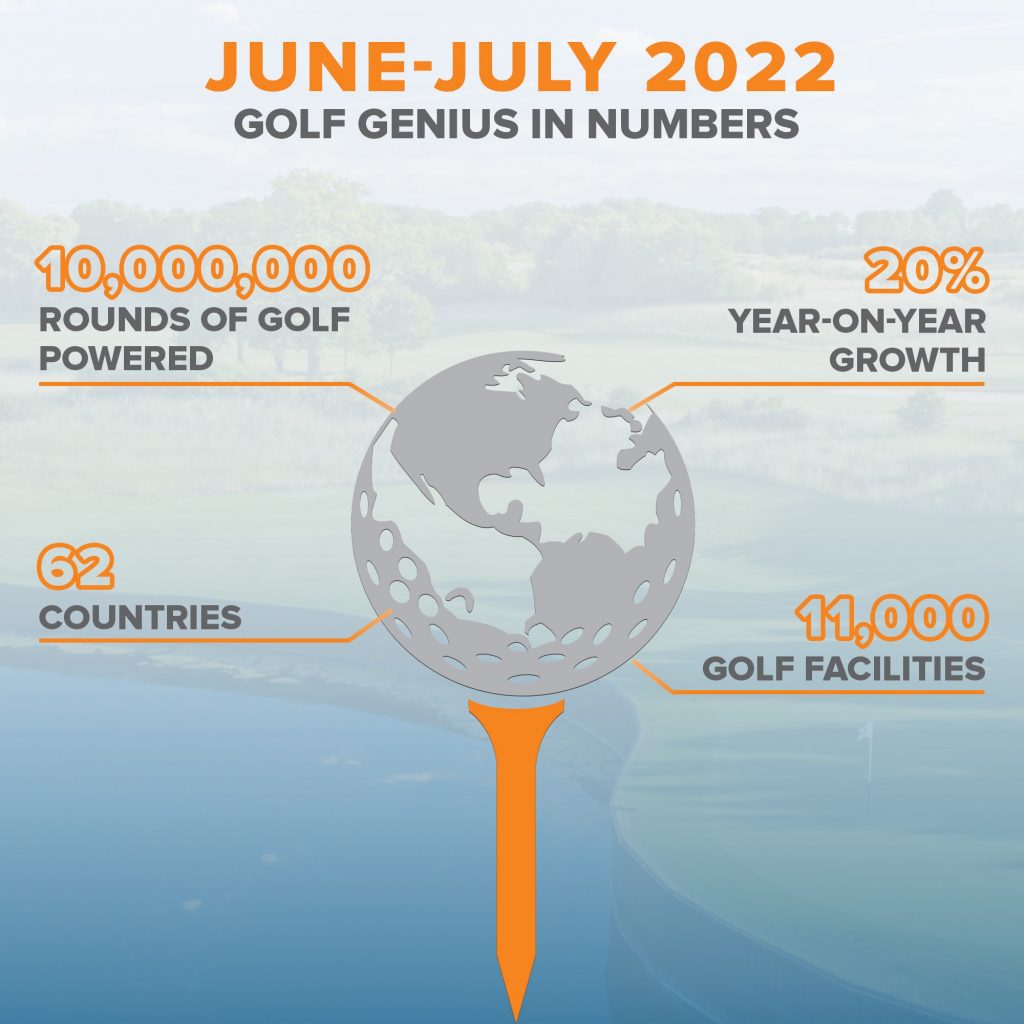 2022 has been a year of highlights, with Golf Genius also taking on an impressive number of world-renowned golf events. The wide breadth of tournaments has included the prestigious Curtis Cup, the KPMG LPGA Championship, and the KitchenAid Senior PGA Championship. Moving from strength-to-strength, the Golf Genius team have shown no signs of slowing down – offering their Tournament Management solution to a superb host of clubs and organisations.
Chris Kallmeyer, Co-CEO of Golf Genius commented: "We continue to experience accelerating growth in our tournament management business. We're pleased the value of our TM product is broadly resonating across all segments of the marketplace, including private clubs, public access facilities, resorts, PGA sections and tours."
With a wide variety of benefits, including live mobile scoring, live TV leaderboards and custom event websites, it's clear as to why Golf Genius leads the market with an offering that is customisable to any event or organisation.
Recent World Handicap System (WHS) accreditations only aid in this success story, with many, including Australia, New Zealand, and the Home Nations, seeing the importance of allowing clubs and organisations the chance to experience the expertise of Golf Genius' solution. In line with the WHS, Golf Genius provide an administrative helping hand, and allow organisers to communicate efficiently with players – who will benefit from the synergy between Golf Genius and the modern handicapping system.