A Cambridgeshire golf centre is getting down to the business of being the best – with the help of England Golf.
A Cambridgeshire golf centre is getting down to the business of being the best – with the help of England Golf.
The Kingsway Golf Centre in Melbourn, just south of Cambridge, aims to be the best 'learn to play' centre in the area and has drawn up an action plan, inspired by lessons learned at an England Golf Business Growth Forum for clubs.
The forums, held nationwide, helped golf clubs take a fresh look at their opportunities, identify goals for growth and trial new approaches.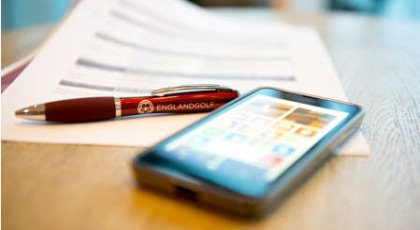 Following their success, England Golf is now running 20 Business Growth Hubs across the country this month and in November, which are free to affiliated clubs. They have an interactive format to learn, share and network and this year's themes focus on how to future-eproof your club, grow your business and grow your membership.
To find out more about Business Growth Hubs and to book places click here. Clubs can be represented by three to four decision makers and the hubs are free of charge as part of England Golf's support to clubs.
James Watts, the Kingsway general manager, commented after attending his forum: "I couldn't write notes fast enough!" He returned to Kingsway to work with colleagues and Marc Smith, England Golf's Cambridgeshire County Development Officer, to draw up the action plan.
The aim is to increase the number of visitors to the centre and encourage them to return, frequently, to enjoy the nine-hole course, nine-hole pitch and putt course, FootGolf, 40 bay driving range, American Golf store and café bar.
"There are two other pay and play centres in the area so it's a competitive market," said Watts. "The Business Growth Forum was very useful. It's given us a very good understanding of where our business is working well and not so well. It's been very beneficial."
Their first step was to survey customers and staff to identify the centre's strengths and areas where improvements could be made. Then, a three-year business plan was drawn up.
"Before, everything was working, but not as well as it could be," said Watts. "Now we have the business plan everyone on the staff knows what direction we are pulling in."
The centre has put a fresh emphasis on improving customer service by starting a new staff training scheme leading to NVQ qualifications.
The centre has better knowledge of who to target as potential customers after studying their local demographic. "We were surprised by the number of young, up and coming people with good jobs and stable incomes living within 30 minutes' drive of the centre," said Watts.
Head PGA professional, Chris Hattersley, is closely involved in new plans to develop the teaching academy, with the particular aim of attracting more women and juniors to coaching sessions.
The centre is also building on its successes. The customer survey revealed that the driving range was the most highly rated feature so Kingsway invested in 21,000 new range balls to enhance its appeal even further.
In addition, new avenues are also being explored, such as children's parties featuring the popular FootGolf.
Marc Smith commented: "Kingsway have achieved so much in a short time since the forum. They have been so dynamic and open to using all the support England Golf can offer."
England Golf www.englandgolf.org